We are proud of our lines of kitchen composters that offer versatile solutions and benefits for both – the user and the environment. Bokashi Organko 1 and Bokashi Organko 2 are complete products with holistic specifications of added value that prove they are the best choice for all of us.
Material
The company's values ​​and respect for natural resources are also clearly reflected in the creation of own-brand products. Thus, Bokashi Organko composters are made from recycled materials, therefore, we take care of the environment and reduce greenhouse gas emissions. In 2020, we released 322T fewer carbon emissions with our Bokashi Organko composters.
"Merely" recycled plastic was not enough, so we went a step further. Last year, we introduced a new product - Bokashi Organko 2 Ocean. The "new kid on the block" is made from recycled plastic, and more than 30% of it consists of hand-picked and recycled fishing nets. With this product, we not only take care of the healthy habits of our you, our users, but also prove that we care about the planet.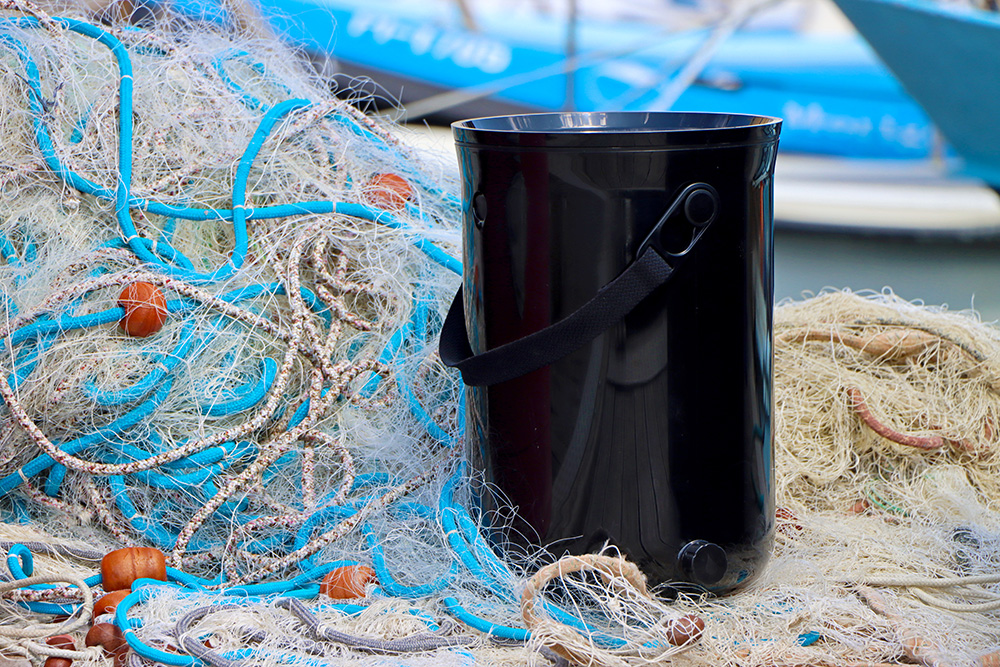 Design
With Bokashi Organko 1, you can choose between eight different color combinations of the lid and the composter. For Bokashi Organko 2, we added a fourth color to the three ones (cappuccino, cream white, and olive) - black Bokashi Organko 2 Ocean.
The smaller composter, Bokashi Organko 2, was awarded the Red Dot Design Award in 2019, proving that it was created for the kitchen and with its design suggesting that it belongs on the kitchen counter. Bokashi Organko 2 is the only composter in the world to have been awarded the above-mentioned award, which is further proof that we always think of your satisfaction when creating and developing new products.
User experience
The whole design of both Bokashi Organko 1 and Bokashi Organko 2 is perfectly created so that the functionality of the product - the fermentation process - can take place without oxygen. This is the key part for the process to complete correctly.
Bokashi Organko 1 is equipped with an airtight lid that can be opened easily and seals perfectly, ensuring that the fermentation process in the composter is concluded without any inconvenience. Meanwhile, Bokashi Organko 2 is designed with a presser that performs the function of a vacuum cover. With the right use, we enable a smooth and perfectly right fermentation process, at the end of which you obtain a base for first-class compost and Bokashi liquid, which can be used as a drain cleaner or for watering plants.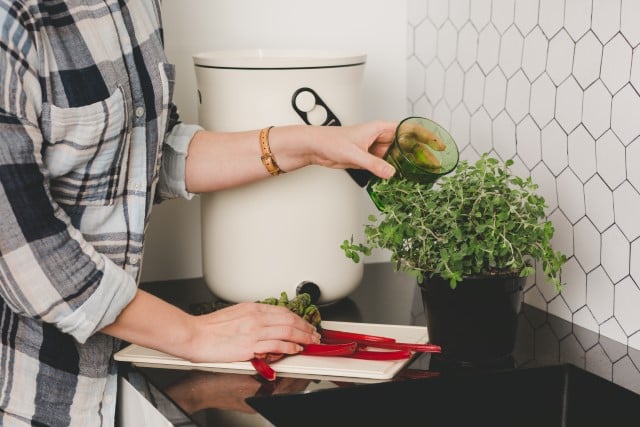 Starter kit
Bokashi Organko 1 is the only composter in the world that offers an ultimate starter set. The package consists of a 16-liter composter, airtight cover, mashing utensil, strainer, dosage container, drain cup, and a user manual with 14 languages. The composter is thus ready to use from the very beginning, and you are quickly equipped for all steps - from the collection of bio-waste to the completion of the fermentation process.
Eco packaging
The packaging of our Bokashi Organko composters is eco-friendly. It is made from an eco-card box with a certificate that shows it is environmentally-friendly. It is made with less glue and fewer inks; however, inks are completely water-based. There are 12 languages in one box, nevertheless, we also made a box for Bokashi Organko set for those who are experts in Bokashi composting. With this eco-packaging, we optimized pallet loading, for this is transport packaging. This means we do not need another card box, neither we need adhesive tape for shipment to be transported.
With all this, we improved the whole Bokashi story that is great proof that with us, you will go towards sustainability and eco-friendly movements.
Interested in our Bokashi Organko kitchen composters?