Lately, all the big players in the world are aiming for the stars. Elon Musk launched his SpaceX Starlink/, Disney+ launched their new streaming service, and many other platforms and products are being launched in the aftermath of the corona lockdowns.
Download the coloring book "Bokashi Organko 2 Ocean from coasts to home" >>
We could say that launching is the new black.
It is evident that amid the current situation people are hungry for positive stories. That is why we at Skaza are even more excited to share our great news by revealing the launch of the next generation of Bokashi Organko 2.
This is the very first product, whose development started in our Research and Innovation department, so many thanks go to Branka and her team. The product's journey then continued through Purchasing, Technology and Production. Through combined efforts, we were able to ignite the sales and marketing department and build the launch platform for our new rocket.
And how is our rocket equipped? In other words, how will our message be heard?
We are honored to announce a product that is truly capturing Skaza's mission, as it contains a staggering 97,55% of recycled material, and one-third of that is made from recycled fishing nets. Discarded fishing nets are one of the most dangerous plastic polluters in the oceans and are responsible for creating the plastic soup.
The usage of recycled fishing nets adds yet another dimension to our Bokashi project, whose primary goal is to lower the amount of bio-waste and create great compost for our plants. You can find more information about Bokashi and its advantages here.
To summarize, I am extremely proud to introduce to you the newest star amongst our stars: Bokashi Organko 2 Ocean.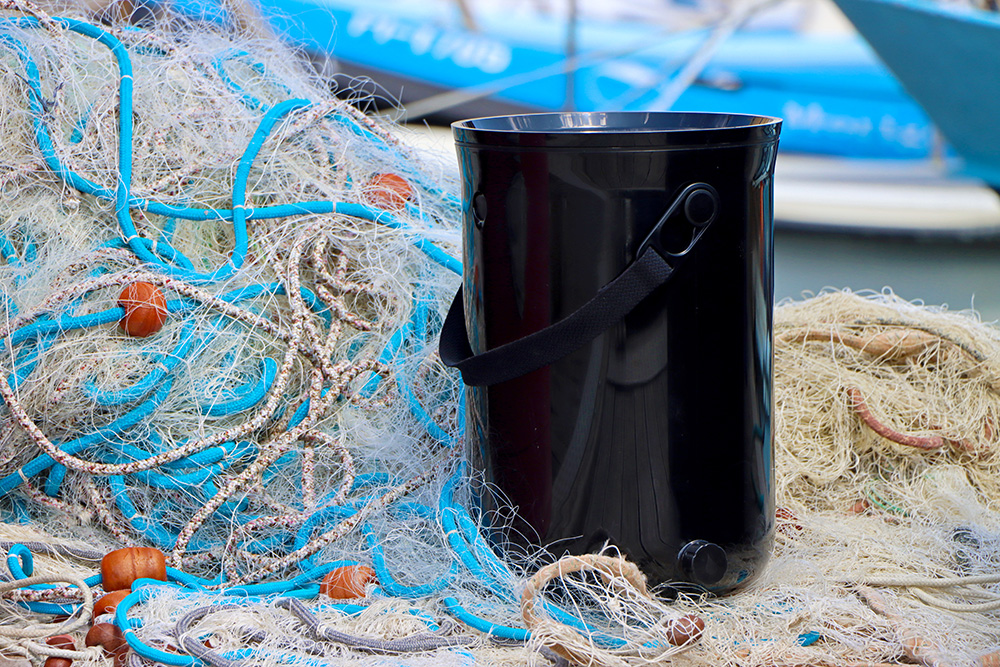 Pass the awareness on. Download our coloring book "Bokashi Organko 2 Ocean from coasts to home," which will help illustrate the importance of a sustainable lifestyle to your children.