By now, you already know a lot about home composting with our super convenient Bokashi Organko composter bins and their incredible benefits. You learned many valuable tips about the proper use of Bokashi Organko and how to produce your own organic first-class compost base and bokashi liquid, which prove extremely valuable to the garden soil and make growing your own food not just easier but even healthier.
Not sure what Bokashi Organko is suitable for you? Take a quiz and find out! >>
But, did you know there are actually two main types of Bokashi Organko out there? Each of them is more suitable for garden or kitchen use. Continue reading to learn all about Bokashi Organko 1 and Bokashi Organko 2 and get to know their principal properties.
Overview of different types of Bokashi Organko
The main difference between the two types of Bokashi Organko is their shape and volume.
Bokashi Organko 1 is a 16-liter container that has been present on the market for several years now. During that time, its form has changed a bit due to the increasing use of recycled plastic, making him even more eco-friendly. There are no less than eight color schemes you can choose from.
Bokashi Organko 2 has a newer container design with a volume of 9.6 liters. It is more elegant and also comes in several color options, not to mention a special "ocean-saving" version. But more about that a bit later.
Both types of Bokashi Organko are great for managing bio-waste, but there are some differences, which we will discuss below.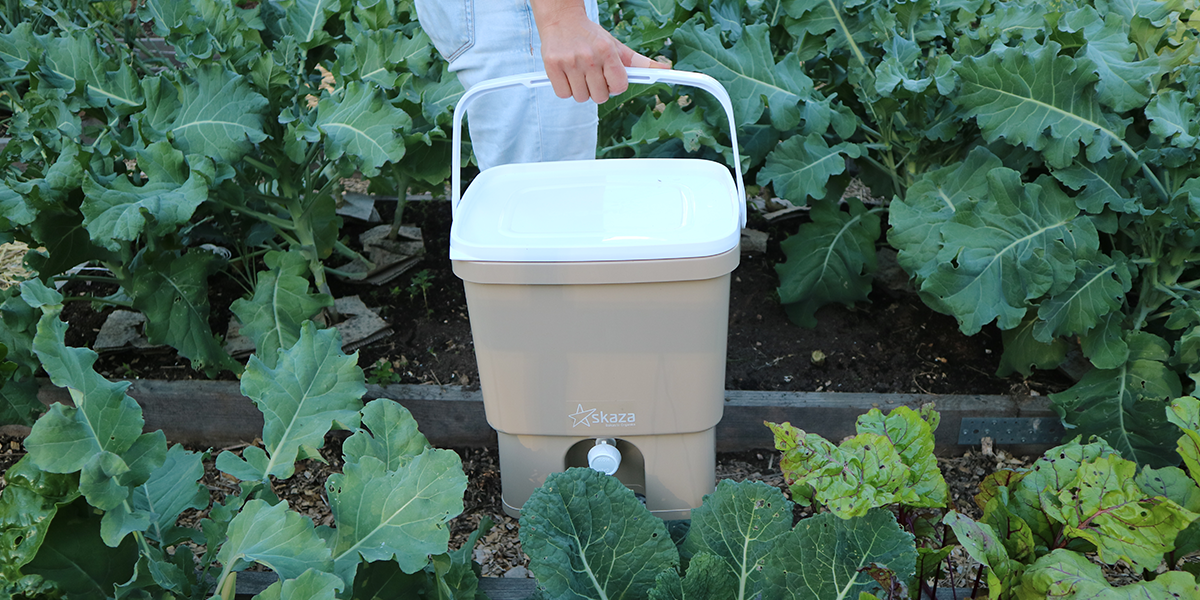 Who is Bokashi Organko 1 more suitable for?
Due to its larger container volume, Bokashi Organko 1 is more popular with larger households and, therefore, more suitable for people with their own garden. It allows us to manage larger amounts of bio-waste and produce more fermentation mass, also called a first-class compost base.
The strainer that separates Bokashi mass from Bokashi liquid is placed higher than in Bokashi Organko 2. This is an important detail that prevents the leftovers from soaking and rotting. It means that Bokashi Organko 1 doesn't need to be drained out as frequently and allows us to forget about the ongoing fermentation process for a few days.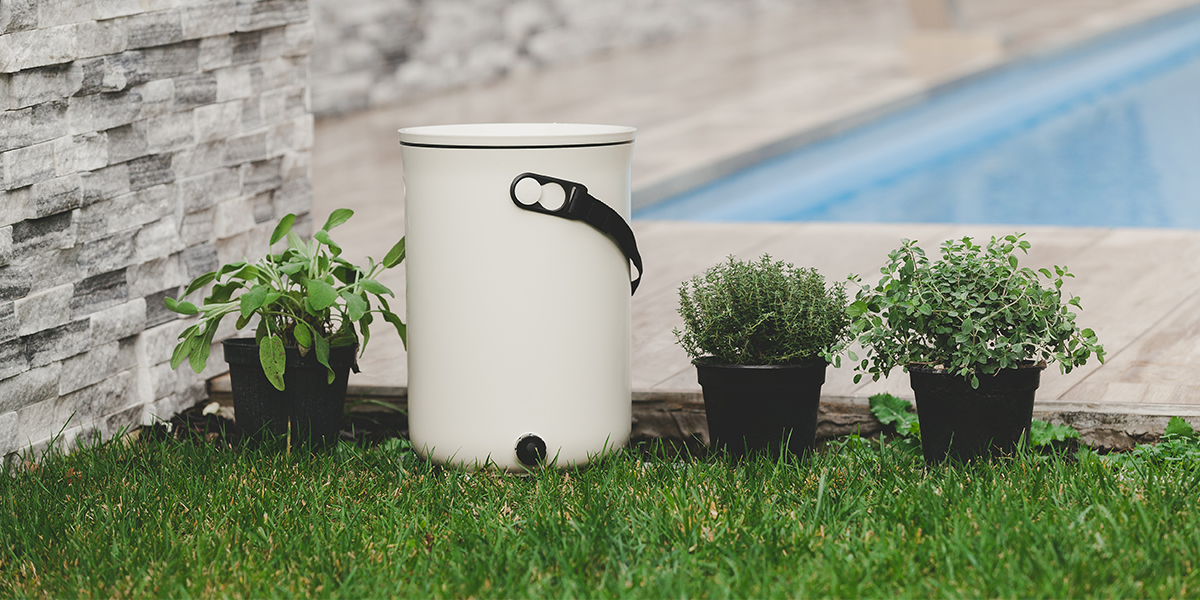 Bokashi Organko 2 to every kitchen
Bokashi Organko 2 is smaller and more stylish, which makes it a perfect addition to your kitchen. You can conveniently store it under the sink or leave it on the counter since it doesn't take too much space and is actually very elegant.
Its most cherished technical feature is an air presser, which lets the user create a vacuum in the container and allows the fermentation process to run smoother. Less oxygen present also reduces the possibility for unpleasant odors, which you really don't want in your kitchen.
Since Bokashi Organko 2 can always be present in the kitchen, it is very convenient to use. However, unlike larger types of Bokashi Organko, this one needs to be drained out regularly in order to avoid contact between bokashi mass and bokashi liquid.
There are two types of Bokashi Organko 2. Besides the regular one, there is also its even more sustainable version, Bokashi Organko 2 Ocean, which we are very proud of since it is made from recycled fishing nets.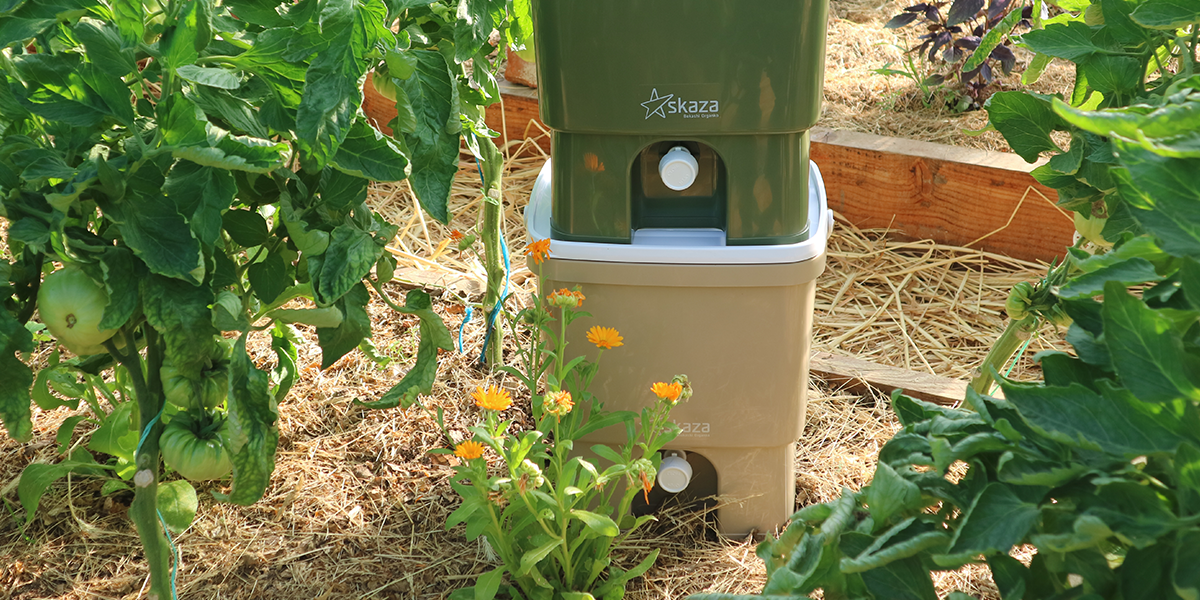 How many composters do I need?
Before you start practicing a zero-waste lifestyle by diving into home composting, you need to ask yourself how many and what types of Bokashi Organko do I need. Well, it all comes down to how many people live in your household, how much do you cook and how much bio-waste do you consequently produce. Furthermore, those of you with a garden will definitely need more containers to fertilize larger soil amounts.
If you live in an apartment alone or with a partner, then two containers should be enough. In this case, we recommend getting both types of Bokashi Organko, the first one to keep it in the kitchen and the other one to put on the balcony. Once the first one is full and you wait for the fermentation process to run its course, you can load the second one.
If you live in a house with a garden, you will probably need more than two. People with a special interest in gardening have six or even more containers to efficiently compost all the leftovers and use the bokashi mass to fertilize their gardens and plants.
Indeed, you will find your own balance. If you are not sure, start with one or two and take it from there. We are sure you will soon fall in love with all the benefits of home composting.
Not sure what Bokashi Organko is suitable for you? Take a quiz below and find out!