The spring is finally here and nature is ready to start another course of its endless lifecycle. Many of you are looking forward to begin digging up your gardens and planting new crops. Some are maybe planning to implement fresh horticultural ideas you had been working on all winter. Well, here is a suggestion for you – have you consider start home composting this season? It is an easy way to make great use of your bio-waste and produce your own organic fertilizer for your garden soil.
Not sure what Bokashi Organko is suitable for you? Take a quiz and find out! >>
All you need to start is a composter bin where you can decompose food leftovers from your kitchen. There are three varieties of Bokashi Organko you can choose from, and we will present the main properties of each of them below.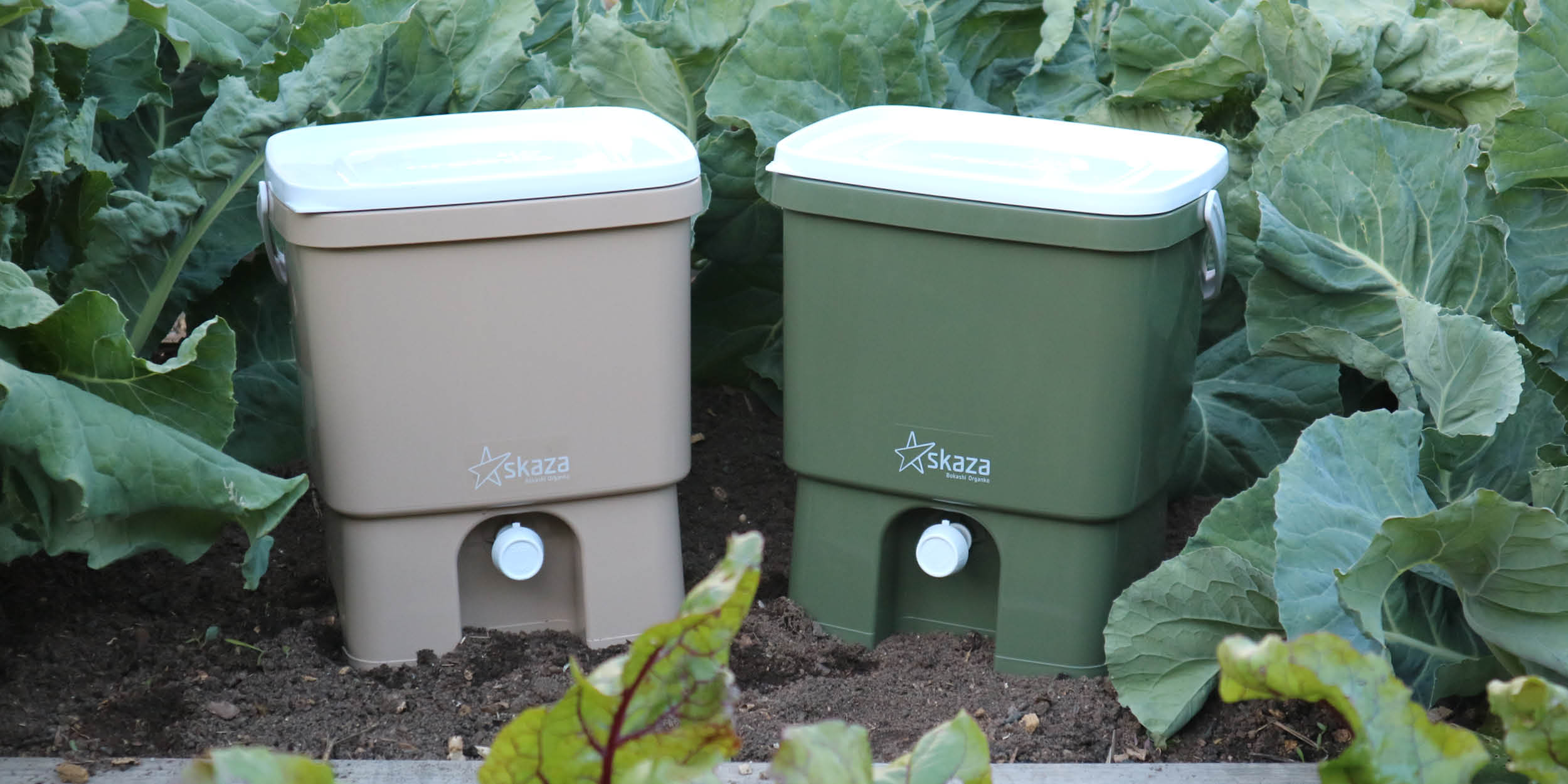 Bokashi Organko 1
The first composter bin we have launched is Bokashi Organko 1 and has been very popular with our customers since we introduced it a few years ago. Out of all varieties of Bokashi Organko, this one is the most popular with gardeners. With its 16-liter container, Bokashi Organko 1 allows us to manage larger amounts of bio-waste and produce more fermentation mass for our garden soil.
Like most of our sustainable products, Bokashi Organko 1 is made from recycled plastic and as such, very friendly to the environment. Despite the recycled material used, it is still available in no less than eight color schemes.
The strainer that separates Bokashi mass from Bokashi liquid is placed higher than in other varieties of Bokashi Organko. This is an important detail that prevents the leftovers from soaking and rot. It means that Bokashi Organko 1 doesn't need to be drained out as frequently and allows us to forget about the ongoing fermentation process for a few days.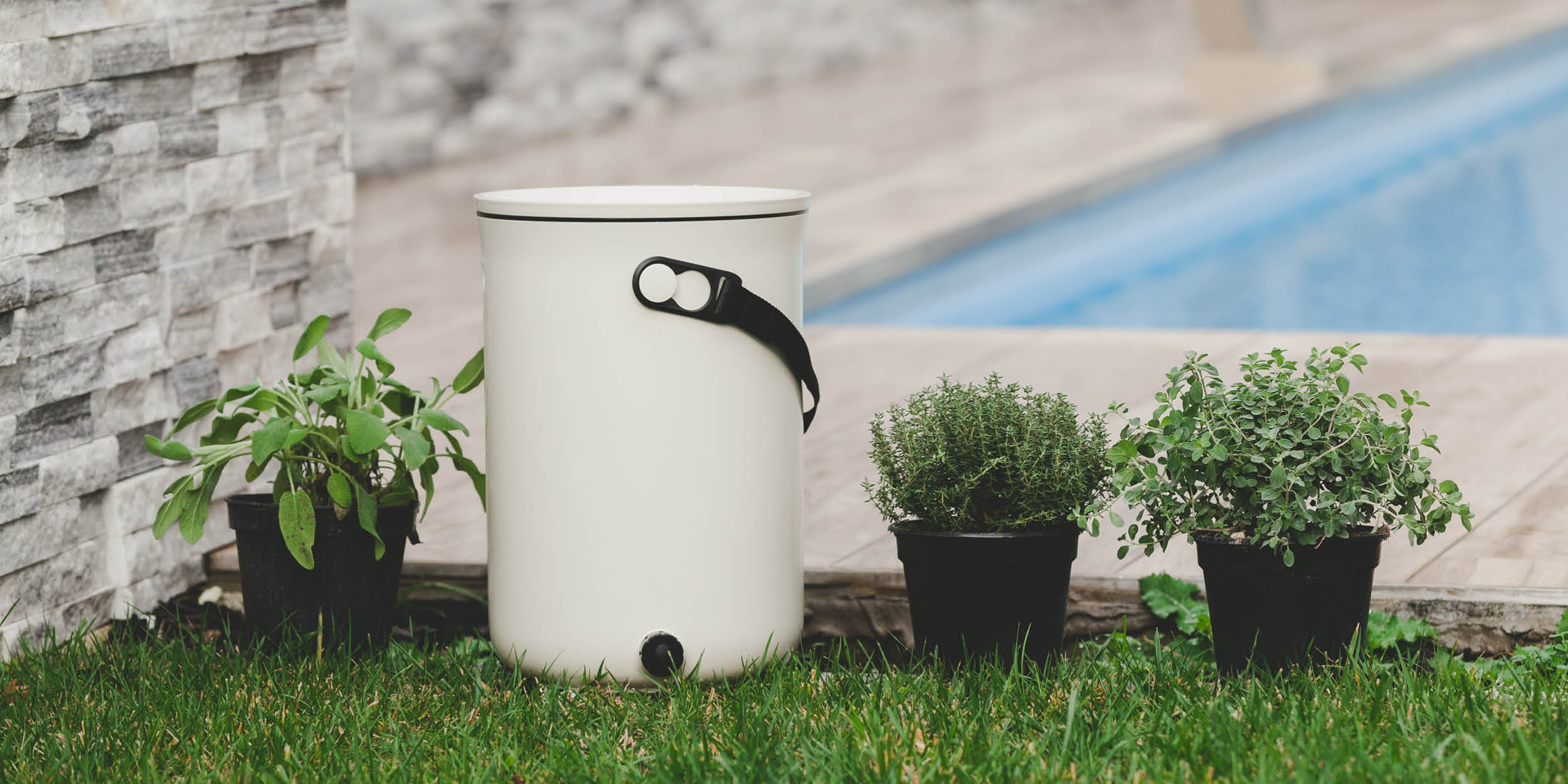 Bokashi Organko 2
Because it only holds 9,6 liters of bio-waste, Bokashi Organko 2 is smaller and more stylish, which makes it a perfect addition to your kitchen. You can conveniently store it under the sink or leave it on the counter since it doesn't take too much space and is actually very elegant.
Its most cherished technical feature is an air pump, which lets the user create a vacuum in the container and allows the fermentation process to run smoother. Less oxygen present also reduces the possibility for unpleasant odors, which you really don't want in your kitchen.
Since Bokashi Organko 2 can always be present in the kitchen, as it was awarded a Red Dot Design Award, it is very convenient to use. However, unlike larger varieties of Bokashi Organko, this one needs to be drained out regularly in order to avoid contact between bokashi mass and bokashi liquid.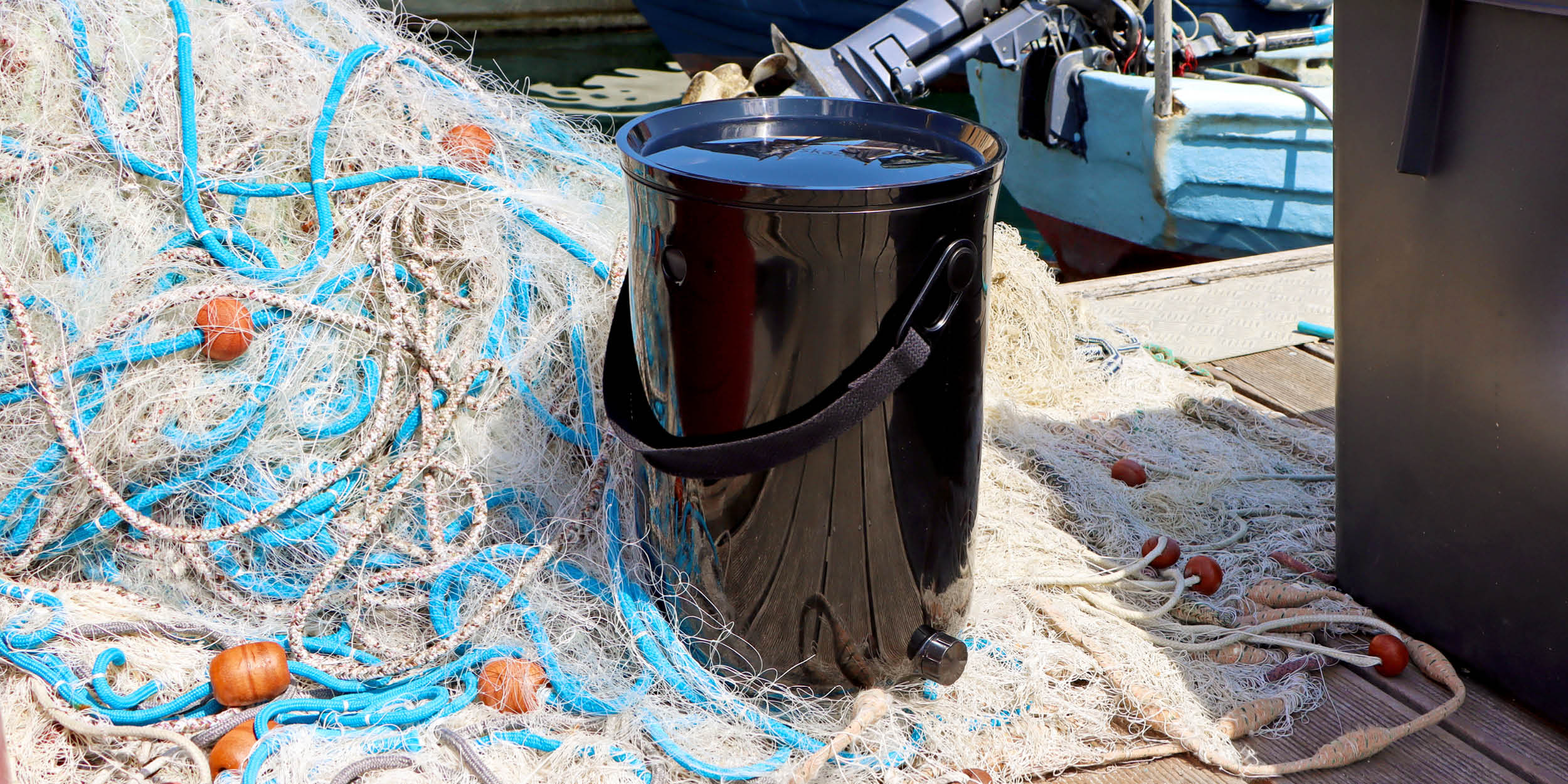 Bokashi Organko 2 Ocean
There are actually two varieties of Bokashi Organko 2. Besides the regular one, there is also its even more sustainable version, Bokashi Organko 2 Ocean. We are very proud of this one since it is made from recycled fishing nets hand-picked from the oceans around the world. This way, we are not only solving the problem with bio-waste but also saving sea animals from getting tangled and killed. Moreover, to further support this cause, Skaza is donating 2 euros to the institute that takes care of ocean clean-up for every Bokashi Organko 2 Ocean sold.
In terms of volume and use, the latter two are basically the same varieties of Bokashi Organko. The only real difference is in the composition of the material they are made of.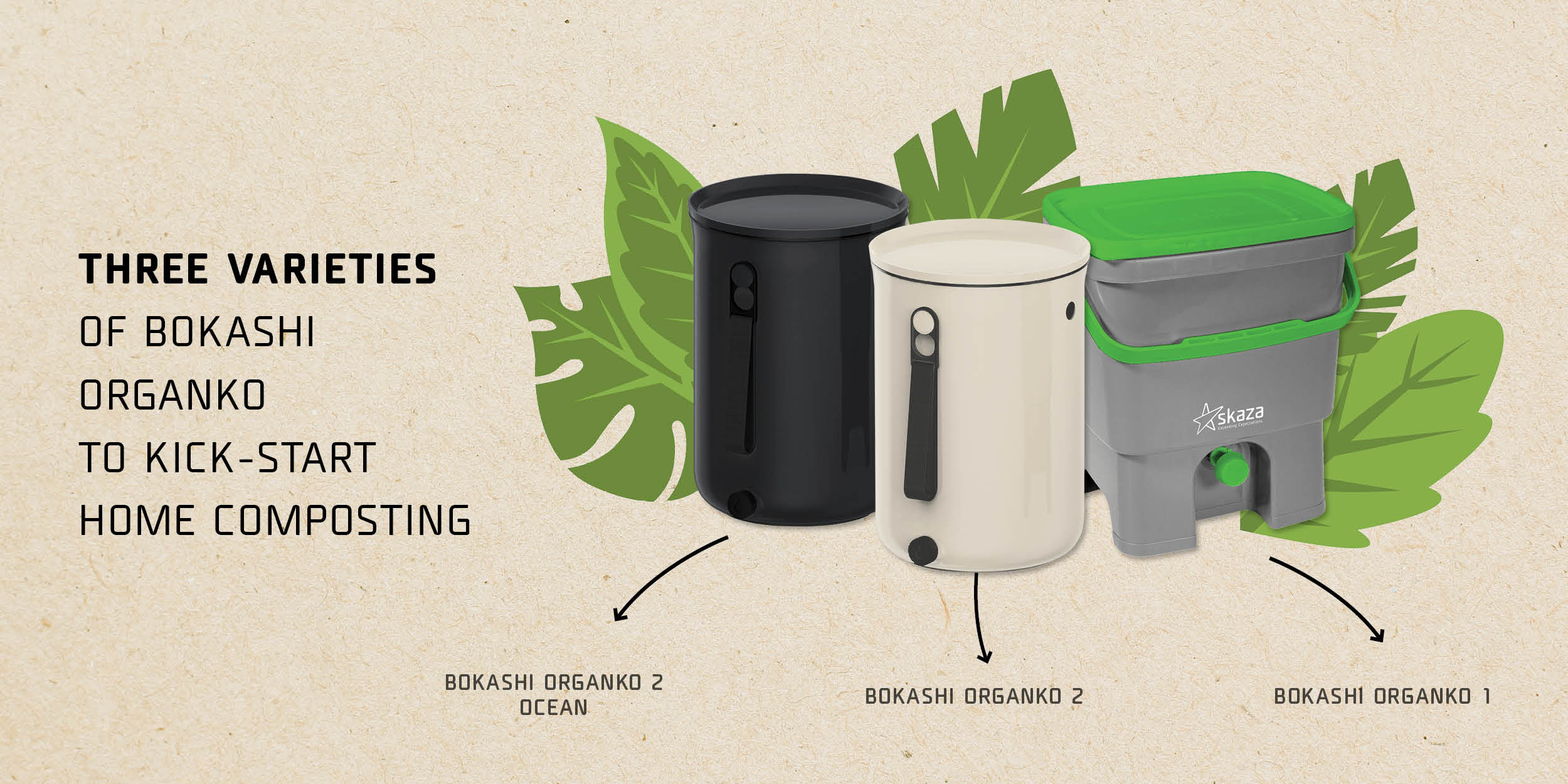 Different varieties of Bokasih Organko for different usage
So, which one of the three varieties of Bokashi Organko is most suitable for you? Well, it all comes down to how many people live in your household, how much do you cook and how much bio-waste do you consequently produce. Furthermore, those of you with a garden will definitely need more containers to fertilize larger amounts of soil.
If you live in an apartment alone or with a partner, then two containers should be enough. In this case, we recommend getting both varieties of Bokashi Organko, the first one to keep in the kitchen and the other one to put on the balcony. Once the first one is full and you wait for the fermentation process to run its course, you can load the second one.
If you live in a house with a garden, you will probably need more than two. People with a special interest in gardening have six or even more containers to efficiently compost all the leftovers and use the bokashi mass to fertilize their gardens and plants.
Not sure what Bokashi Organko is suitable for you? Take a quiz below and find out!