At Skaza, we are aware that companies with a high level of innovation are economically more successful. We are very pleased that each year, our company is situated on the map of the best Slovenian innovations.
It is the 22nd year in a row that the Chamber of Commerce and Industry of Slovenia awarded the best innovations of the Savinjsko-šaleška so-called "Saša region". They gave out six golden, six silver, and two bronze decorations. Our firm received the bronze award for the product Bokashi Organko 2 Ocean – the world's first kitchen composter made from hand-picked and recycled fishing nets.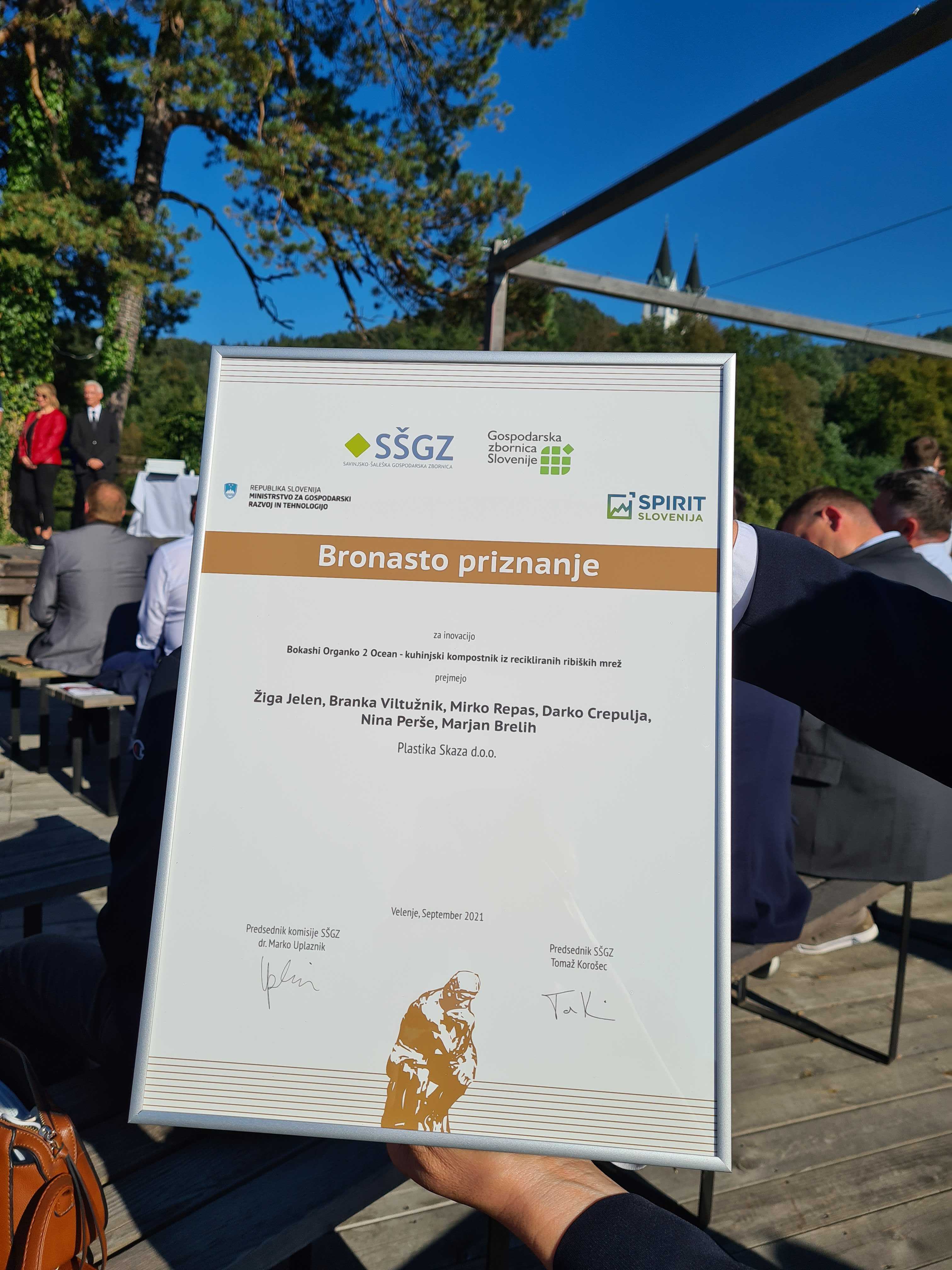 The prize shows that values that guide us in our work, such as courage, goals, experiences, responsibility, and natural resources, along with the driven employees, are the right way forward.