The field of plastic manufacturing is evolving rapidly. New materials and technologies are developed every day, and many of them bring new and exciting sustainable solutions. At Skaza, we are dedicated to making our production processes as sustainable as possible, so we do our best to follow the latest trends in the field. Today, we would like to introduce you to 5 sustainable solutions we have been using in our production processes.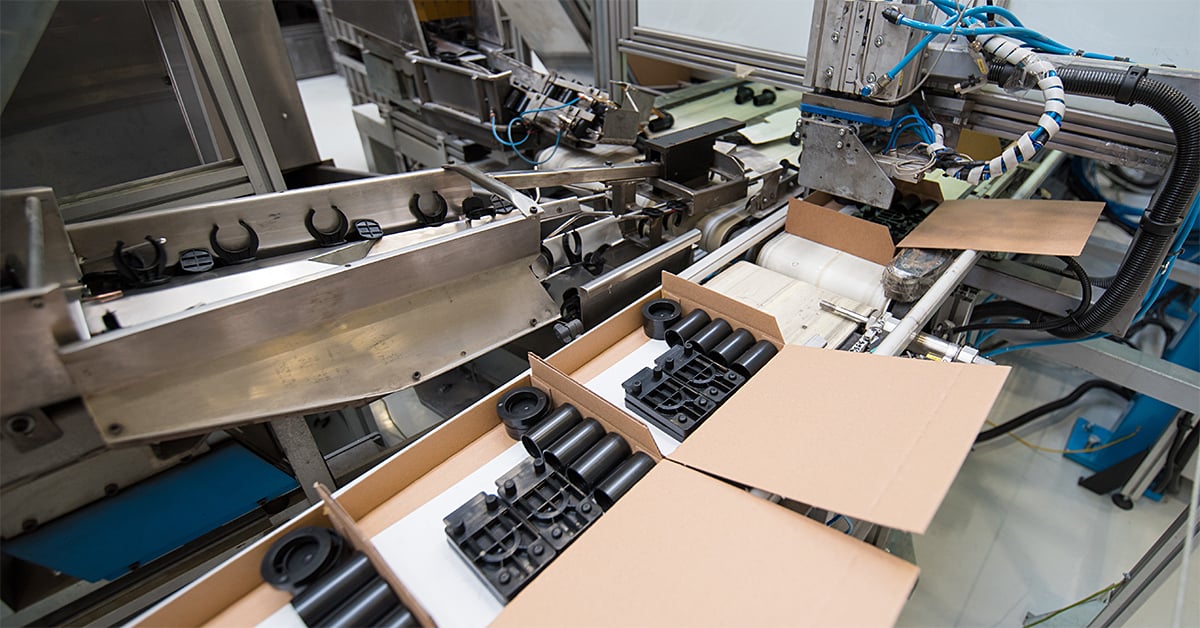 Post-consumer recycled plastic
Post-consumer recycled plastic is one of the most sustainable solutions in plastics manufacturing. It offers all the benefits of standard plastic but has a higher ROI and is more regulatory-friendly. However, its main advantage is definitely its long-term sustainability.
This is an essential aspect from the environmental point of view, but it also brings other benefits, such as better branding, increased economic value, and improved customer relations.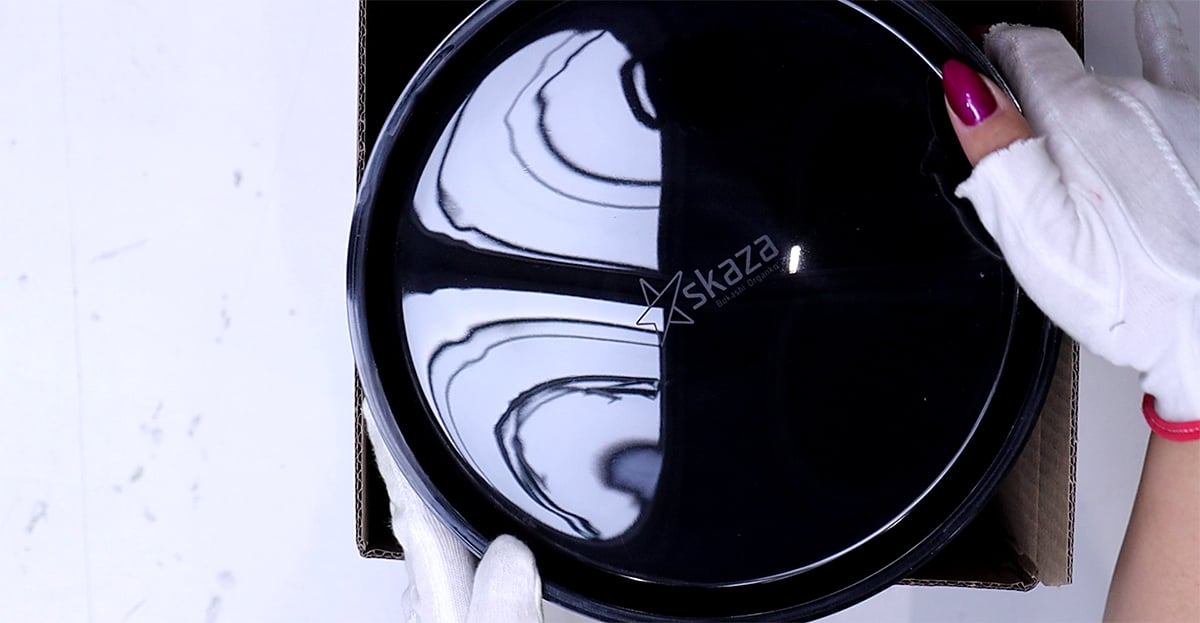 3D Printing
One of the most exciting sustainable solutions we use at Skaza is definitely 3D printing. 3D printing is a technology that brings many obvious benefits: it is quick, simple, and convenient. It allows our clients to see, feel and test a live prototype of their product. This enables them and us to make all necessary changes at a fraction of the usual cost and create a genuinely optimal final product.
But 3D printing also brings essential benefits in terms of improved sustainability. It can be done locally, which reduces the need to transport materials and final products. It can be done using many different environmentally friendly materials. It also reduces the number of materials used in the production processes, sometimes up to 50%, compared to traditionally produced items. Apart from that, it also has a lot less waste – 3D printing only uses the exact required amount of specific material to create the final product, making it one of the most efficient and sustainable solutions in our field.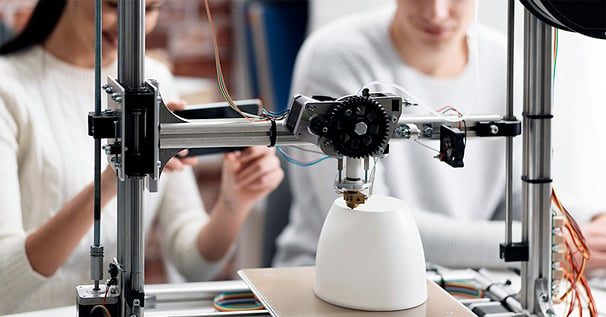 Use of energy in our machine park
In the past couple of years, our machine park has experienced extensive modernization. New machines have been safely installed in our production facilities to help improve our production processes and bring our final products to an even higher level. But while this renovation enables us to achieve better results, improve our productivity and increase our customers' satisfaction, it also brings some far more critical changes.
Our updated machine park also brings significant environmental changes, as our new electrical machines have a much less negative impact on the environment. All our energy comes from 100% renewable sources, thus ensuring an even more sustainable and nature-friendly production process.
Regardless of that, we still do our best to reduce the energy consumption in our machine park. One of the methods that we use to help reduce our energy consumption is a system for heat circulation across production plants that helps us save a considerable amount of energy.
Automated product lines
Automated product lines offer several essential benefits in the field of plastic manufacturing. First and foremost, they lower the cost of production and increase the line's productivity, thus bringing the production lines to their maximum potential. By eliminating the human factor, they also increase the line's reliability and guarantee a stable quality of the products.
But all this also brings benefits to the environment. A highly controlled production process reduces energy consumption, decreases energy and heat loss, reduces floor space requirements, and helps conserve resources.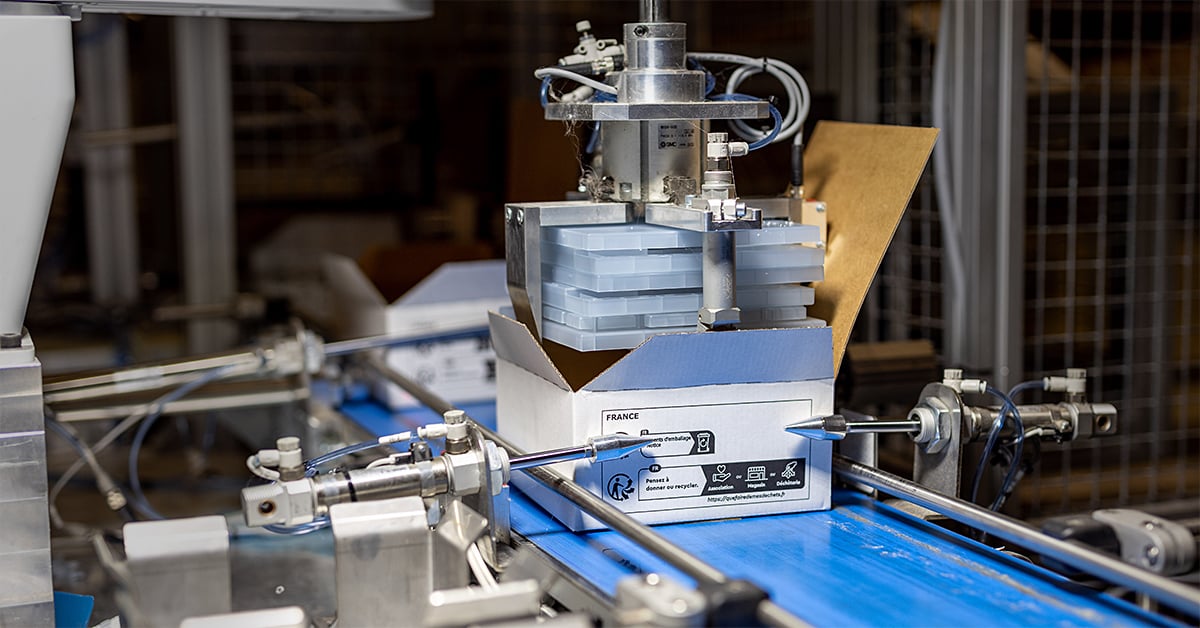 Storage box
Pansertax is one of the newest and most innovative sustainable solutions developed by Skaza. It reduces the need for single-use plastic, which is usually widely used in packaging small items. By replacing single-use plastic bags and other packaging with more environmentally friendly cardboard and paper boxes, bags, and other containers, we are taking another important step towards one of our most important goals – a more sustainable future.
We are excited that many of our clients have already joined us in this venture, and we are sure many more will do so in the nearest future.