In Skaza, we continue our activities within the Eco Kid Care 2030 - Everyone can be an Eco Hero Initiative, in which Skaza employees, Ecologists without Borders (Ekologi brez meja) and Slovenian primary school students join forces for a greener tomorrow.

Today, we handed over two Bokashi Organko bins to primary school pupils from Mozirje Primary School. The bins have been produced in Skaza from used toothbrushes that the children have been collecting since autumn. We have achieved a common goal – closing the loop of plastic and food waste.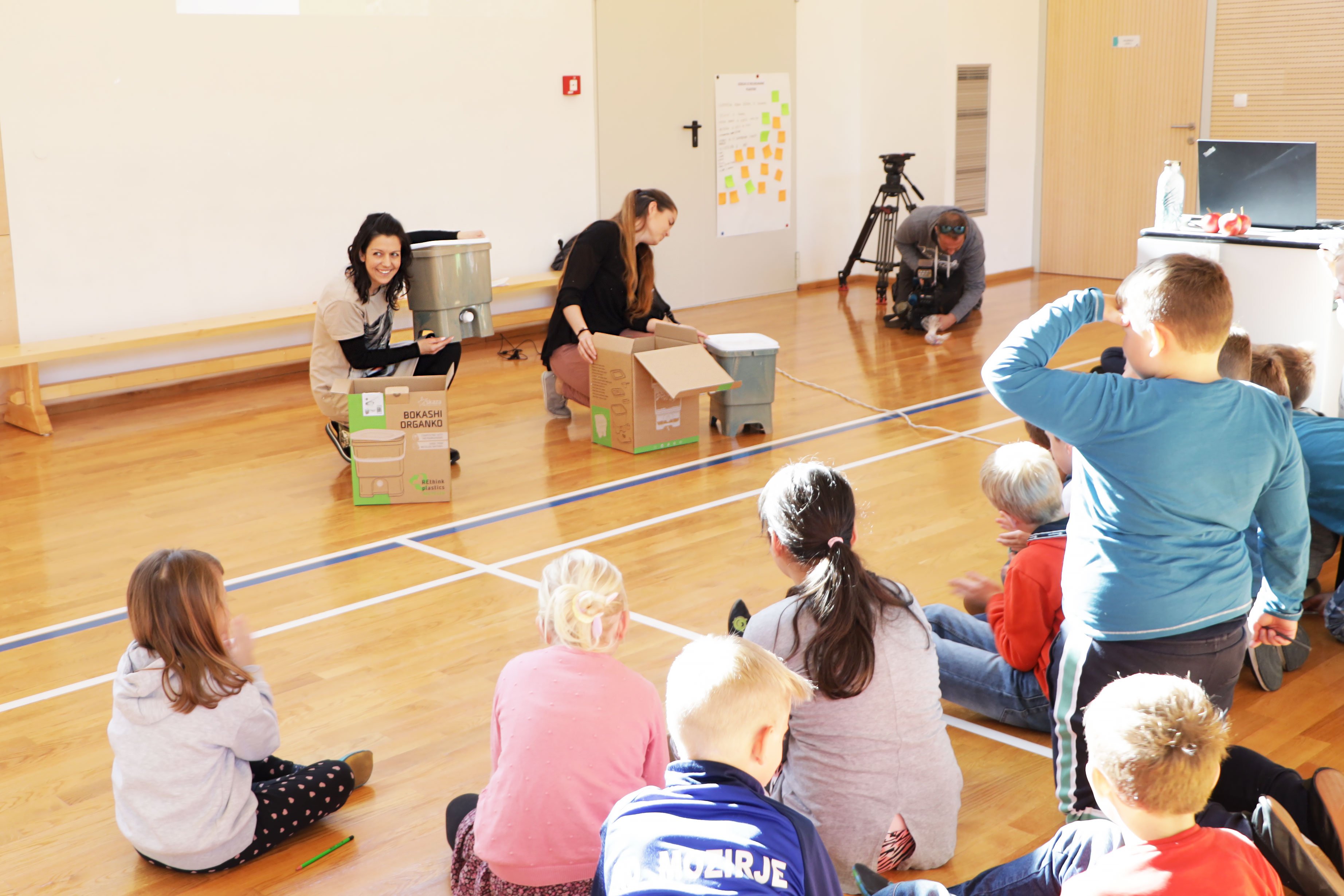 In autumn, we have already held workshops on plastic with some primary schools around Slovenia and agreed that the pupils will collect used toothbrushes in their classrooms until the end of the year. These were used to make Bokashi Organko kitchen composters in Skaza and today, we handed them over to the pupils of Mozirje Primary School. "To make one Bokashi Organko, we used 45 used toothbrushes, which make up 35% of the composter and the rest is made up of other recycled materials," told Janja Urankar Berčon, Public Relations Manager at Skaza, when handing over the composters.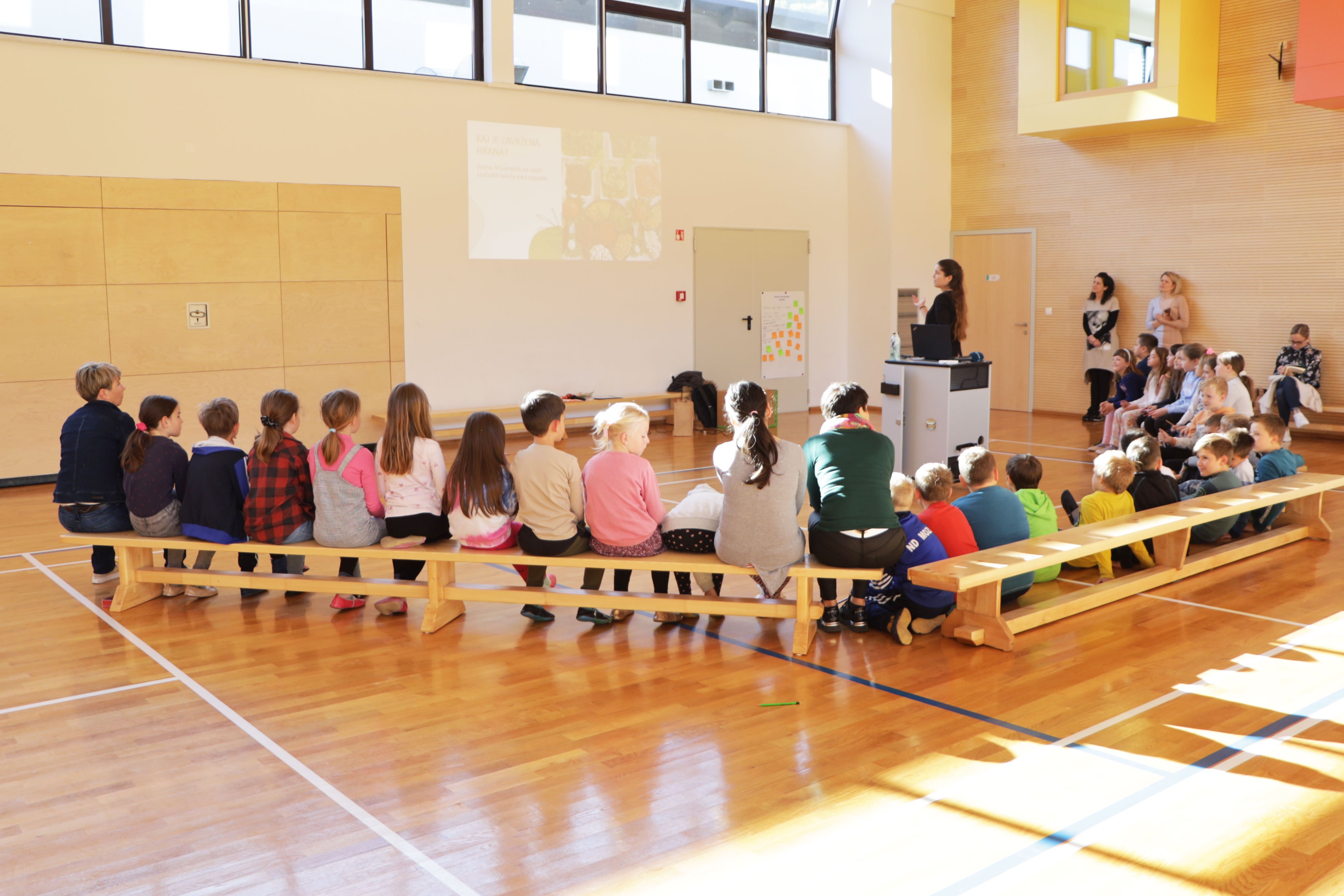 On the occasion of the Bokashi Organko handover, the Ecologists without Borders also held a food waste workshop for children, where they learned about different ways to reduce food waste. Barbara Kirn from Ecologists Without Borders pointed out: "We waste enough food each year to feed a quarter of all the population. The food we throw away annually generates 22 million tons of greenhouse gases, which is four times more than the emissions of the aviation industry. Food waste also creates a problem for our wallets. According to data, if one in four meals is thrown away in the same household, we are throwing away 336€ a year." During the workshop, the children also learned the basics of smart shopping, tried making a shopping list and learned about the basics of composting and the benefits of bokashi composting with Bokashi Organko.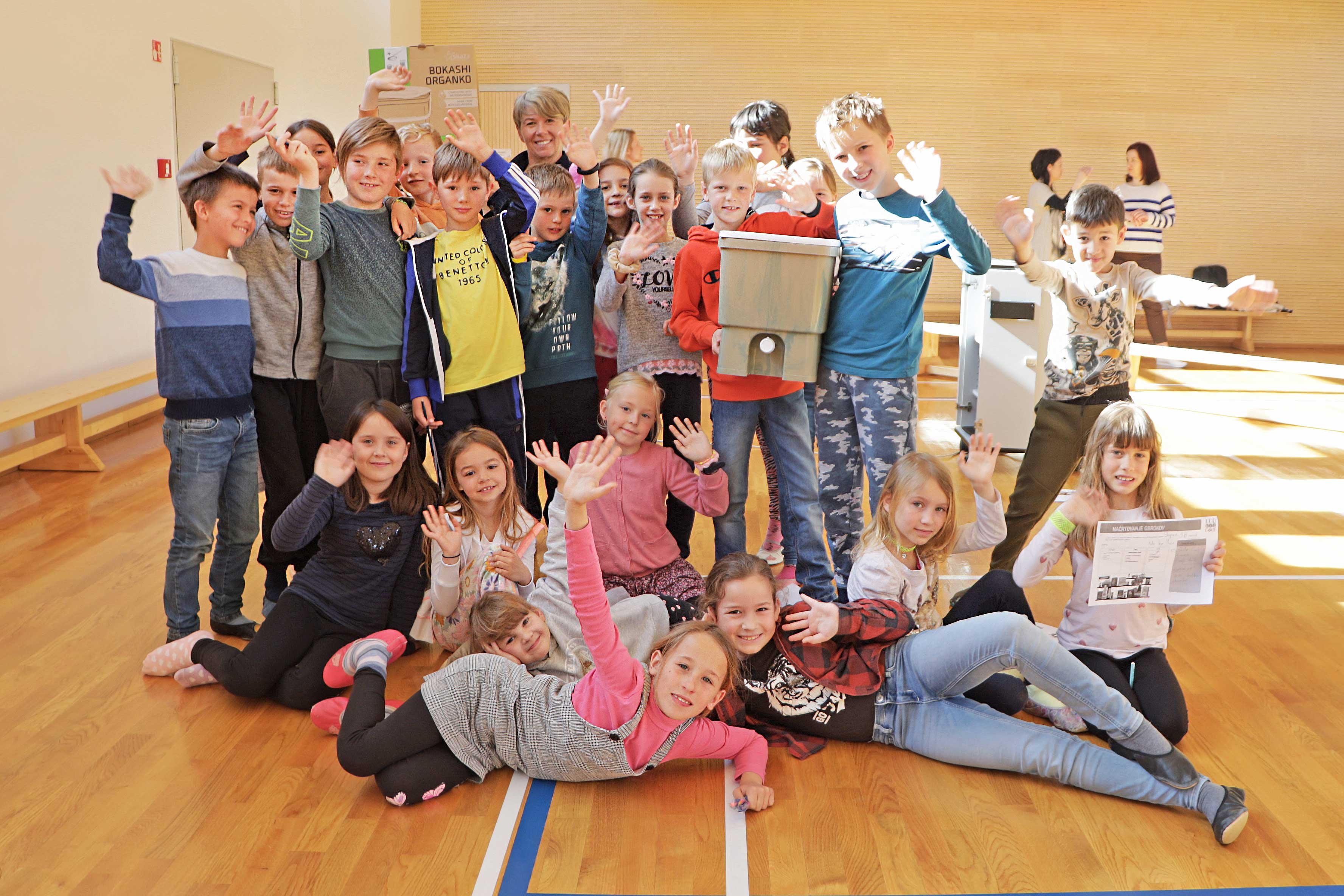 The kids were thrilled to receive new knowledge and a new friend Bokashi Organko, while the headmaster of Mozirje Primary School Petra Klepec told us how they plan to include it in the educational process: "Today's workshop was the first step towards teaching the children how to use up their food waste and how to compost. We will use all this knowledge to work in the school garden that the children take care of. This brings us one step closer to sustainable activities, which is one of our focuses to educate children also on the topic of ecology."