In early August, Skaza, like the rest of Slovenia, unexpectedly faced a natural disaster – heavy rainfall filled the Paka River, causing it to overflow its banks and rapidly inundate our company. The situation demanded an immediate response, in which the heart, dedication, and courage of our team shone brightly. This fills us with pride and deep gratitude.
Special recognition goes to our infrastructure maintenance team leader, who took charge of the team that protected our premises. Their determination and organizational skills were crucial for a swift and appropriate response. They immediately established flood protection – setting up barriers and using sandbags to prevent the complete spread of floods into our spaces. Nonetheless, water unfortunately found its way inside to a lesser extent. Additionally, the wise decision to withdraw company vehicles significantly contributed to preserving our fleet. Despite the exceptional challenge, we were fortunate to avoid a more severe catastrophe. Although some material damage occurred, we managed to preserve our valuable machinery, inventory, equipment, warehouses, the vehicle fleet, and jobs – which is paramount.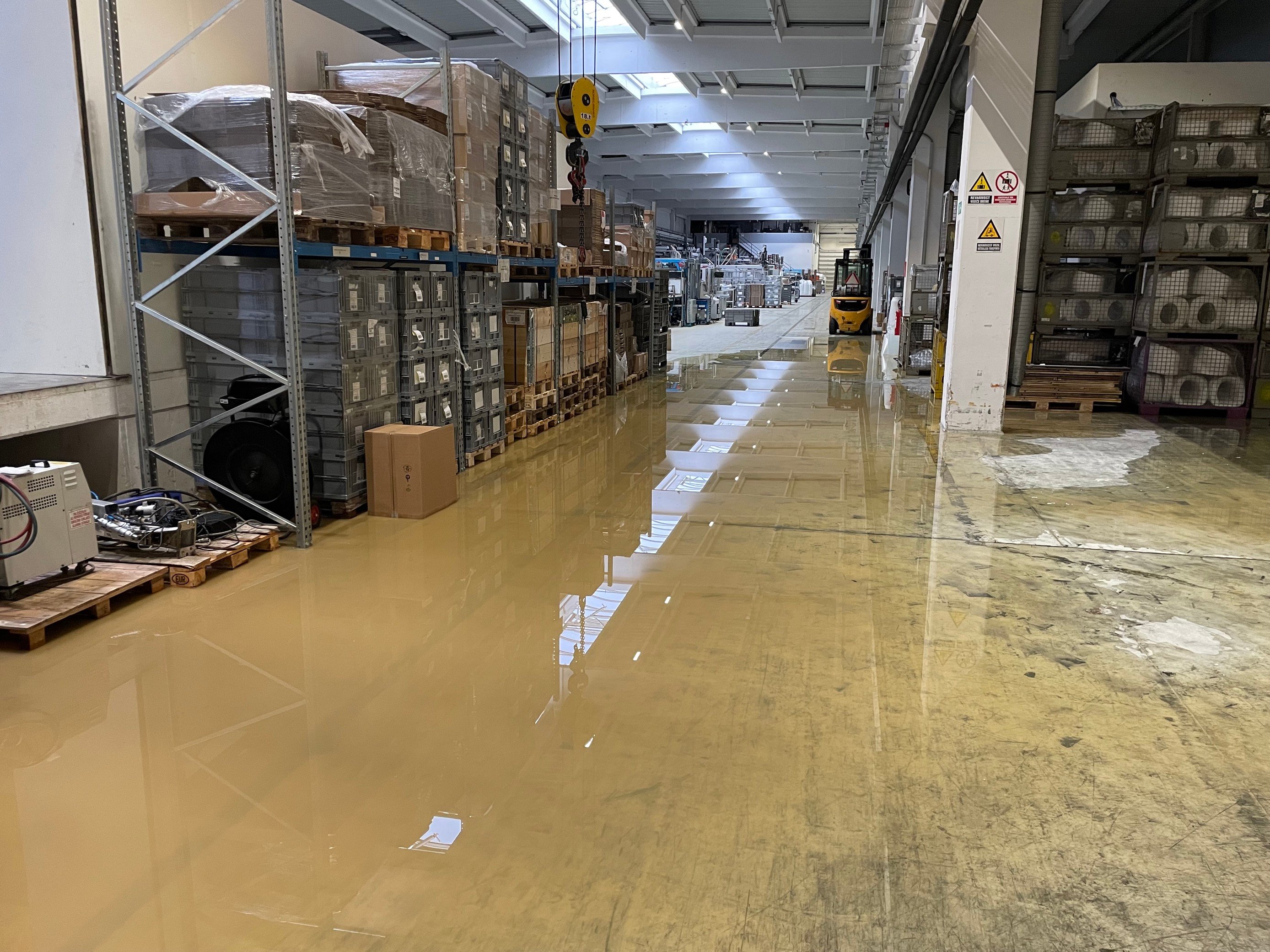 In the following days, we came together to clean the flood debris at our storage facility. The voluntary participation of our colleagues in this task was invaluable. They collectively tackled the cleaning of both outdoor and indoor spaces that required attention. Two of our colleagues brought tractors for sediment removal, while others bravely engaged in the work with shovels and other tools. We express special respect to all who participated in cleaning Skaza's premises. Your dedication and unity are inspiring and set an example for all of us. The company's owners and management recognized your selfless efforts in cleaning and decided to honor this value.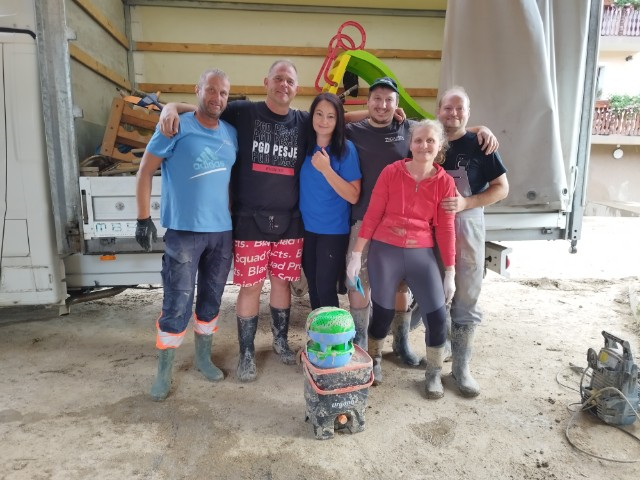 However, this wasn't the only story that unfolded during these days. The flood completely destroyed the home of one of our colleagues. Yet, our community doesn't know the word "alone." With a team spirit, we promptly responded to his distress. We provided temporary shelter, clothing, bedding, and toys for his children. The head of the HR department took the initiative and immediately organized the delivery. But our assistance didn't stop there. Heartfelt colleagues fervently undertook the cleaning of his house to enable his swift return.
Special gratitude goes to a colleague who, through the Rotaract Club Ljubljana, contributed 500 euros to purchase school supplies for the child. Skaza successfully collected 1320 euros in donations. We thank all colleagues who contributed their donations. During the time when our colleague experienced his greatest distress, we proved that we are indeed one big family. Our solidarity and support in difficult times unite us and highlight the values that our Skaza team represents – unity, compassion, and a willingness to help.
With these actions, we undoubtedly demonstrated that we are stronger when we work together. May our story shine as a reminder that true wealth lies in the community and that through our actions, we can change the lives of those around us. On this occasion, we sincerely thank every individual who contributed their part to this heartwarming story that further binds and inspires us.