Skaza develops post-consumer recycled plastic containers based on user experience.
At Skaza, we follow the philosophy that food waste can become a source of new life. As a sustainable plastics manufacturer, we not only create innovative products made from recycled materials, but we also strive to ensure that our products contribute to solving global environmental problems. For those who want to live a more sustainable and environmentally-friendly lifestyle, we designed a new kitchen bio-waste container made from post-consumer recycled plastic. We designed it with our customers' experiences in mind, which we have studied carefully, and called it Organko Daily.
"I am proud that in 2022, alongside the Organko Daily, the entire Skaza brand products will see the light of day as we move towards a greener and healthier future," said the CEO Robert Agnič on the launch of Organko Daily.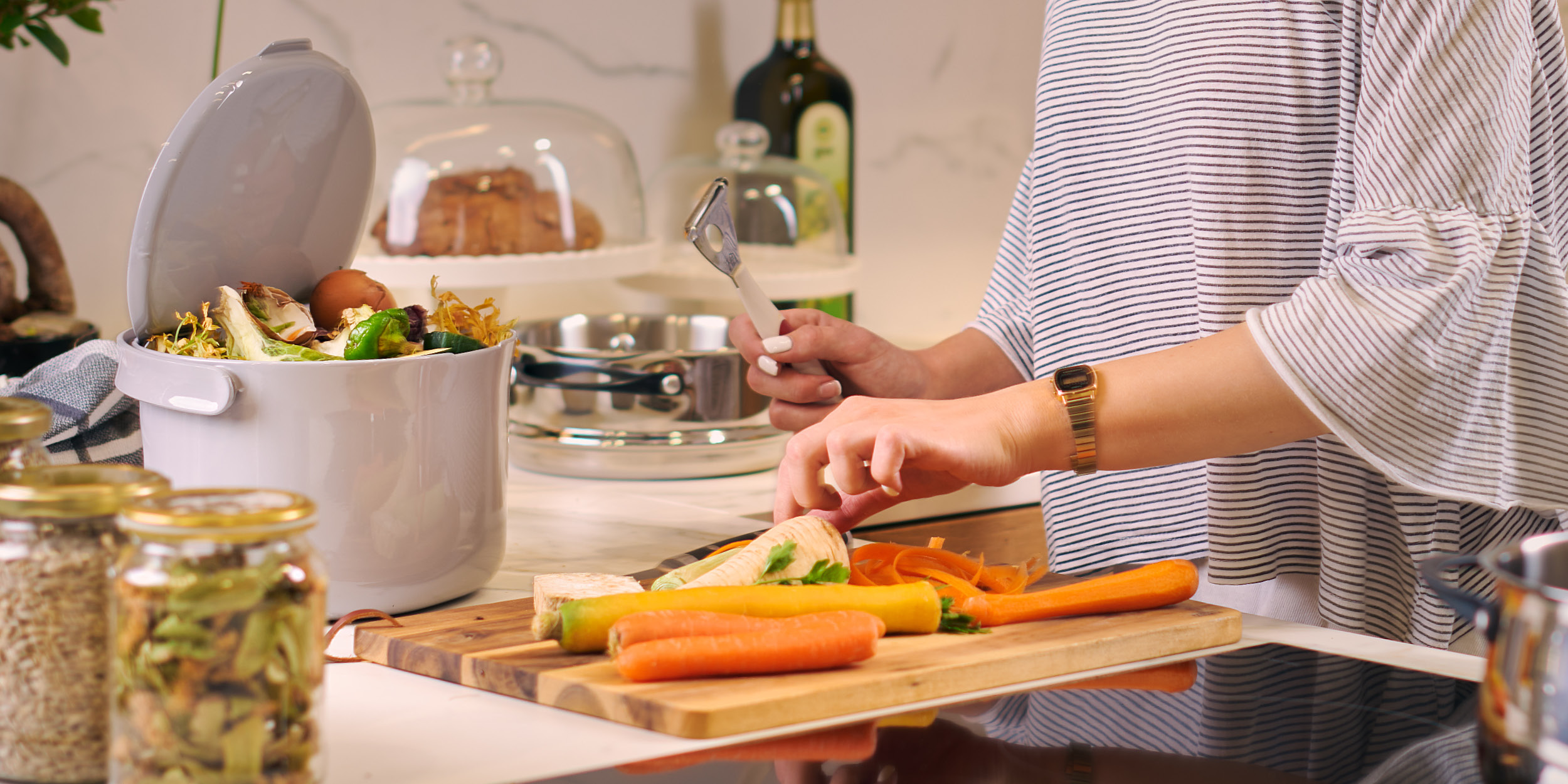 The bio-waste produced in our kitchen during the day can be collected throughout the day in the Organko Daily container and then disposed of once a day in the Bokashi Organko composter. Since we are not opening Bokashi Organko often, the fermentation process inside is improved, resulting in a high-quality bokashi liquid that can be used for cleaning drains or when diluted, for watering flowers. Besides, the fermented mass from Bokashi Organko is a first-class base for home compost, full of minerals and nutrients.
By using Organko Daily, you will ensure two things – consistent recycling of bio-waste and less plastic waste. How come? Because Organko Daily is made from post-consumer recycled plastic. This is the material obtained from the waste thrown into plastic and plastic packaging containers.
Organko Daily permits emptying with just one hand. And the smooth inner surfaces make it easy to clean with a paper towel and a little water. You can also simply place the container in the dishwasher, which will make the product shine even brighter.