Every day at Skaza is an opportunity to make our colleague happy! Happy and content people not only create the most beautiful stories but also achieve the best results. That's why we believe that the foundation of successful business lies in a great team that supports and respects each other.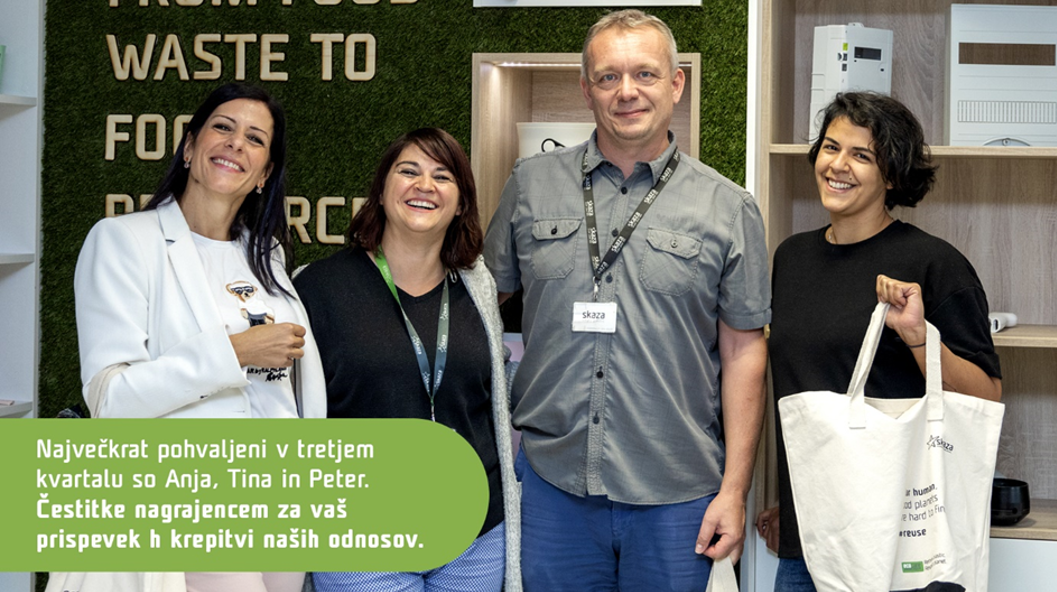 After the announcement, Tina said, "The praises moved me to tears; I especially liked the mention of my witty humor that relaxes us all, and the fact that I have progressed in digital skills. I am honored and grateful for all the praises I received."
The praises we share among ourselves are not just expressions of gratitude; they are also affirmations of our shared values that we live by every day. When the written words of praise transition from paper to our work environment, relationships among us strengthen. These praises foster a sense of belonging and respect while also boosting motivation and job satisfaction.
Praises are not mere words; they are our way of expressing mutual respect and acknowledgment for the effort and dedication to work. We see them as powerful tools for strengthening collaboration and exchanging positive energy. With praises, you not only warm the heart of the recipient but also create an environment where creativity, innovation, and personal and professional growth flourish.
Heartfelt thanks go to our valuable colleagues for your contribution to creating an environment where mutual respect, support, and collective growth thrive. Your efforts are crucial in shaping a positive and creative work atmosphere in our company.