Skaza's mission is to help people change their habits with innovative products and consequently keep our planet clean. Snaga Maribor recently joined us on this journey, recognizing us as a competent partner on the path to reduce the amount of bio-waste in the municipality of Maribor.
A while ago, the representatives of Snaga – Karmen Vodovnik, Jasmina Purič, Mitja Štelcer – visited us in Velenje to announce a pilot project together, in which Snaga Maribor will distribute Skaza's innovative composters Bokashi Organko to Maribor's 500 households in apartments and houses.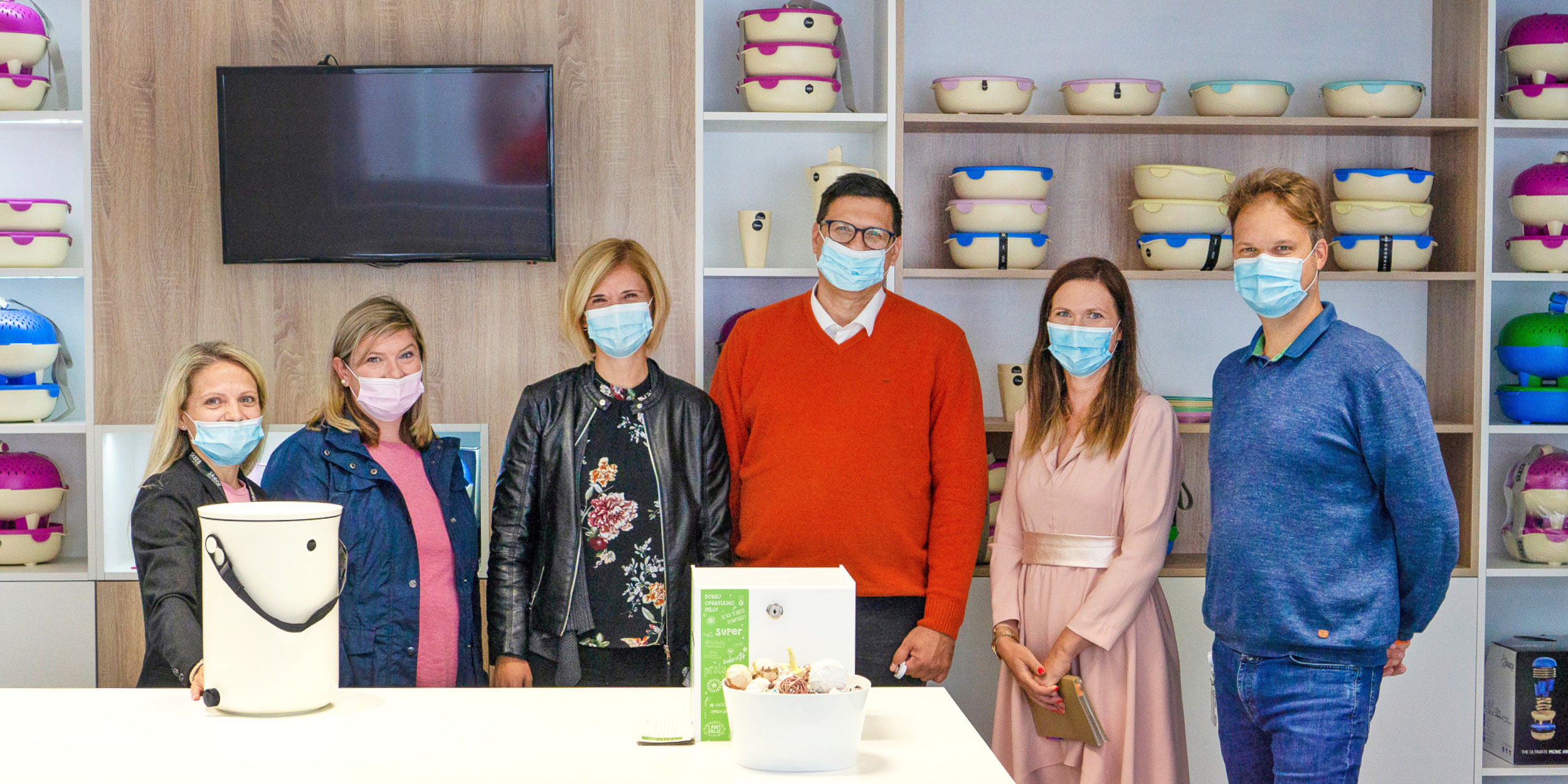 Snaga Maribor is one of the first communal companies in Slovenia to choose a different, innovative and efficient way of educating people about the importance of proper waste separation, even in the kitchen.
At Snaga, they see our Bokashi Organko as the right solution, which will help us achieve many common goals, that we have set for the future, those being:
reduction of the amount of organic waste in households and sorting facilities

circular management of bio-waste

lower costs of collection of bio-waste collection
We are glad that together, we are one step closer to our vision – a greener future.