With the communication campaign "I FEEL SLOVENIA. GREEN. CREATIVE. SMART.", the public agency SPIRIT Slovenia wants to contribute to raising the profile of Slovenia as a technologically developed, creatively oriented and green country, building a positive image of a destination of (interesting) investment opportunities and (perspective) economic cooperation, promoting a stable and advanced business environment and promoting breakthrough solutions for the Slovenian economy.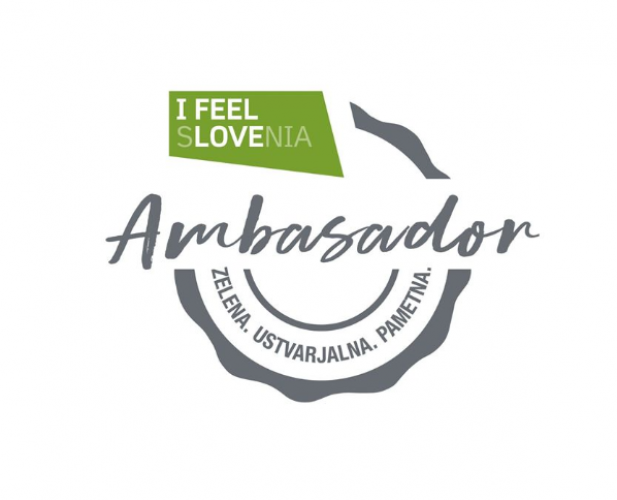 Our product Bokashi Organko 2 has been recognized as a breakthrough and unique economic solution that shows the key competitive advantages of the Slovenian economy: green, creative, smart.

In the national campaign for the promotion of the Slovenian economy, the public agency SPIRIT Slovenia has selected 19 new ambassadors who will contribute to greater recognition of Slovenia as a technologically developed and green country through sustainable and innovative solutions.
The selected companies and organizations will be actively involved in numerous promotional activities of the Slovenian investment and business environment. The new ambassadors are: Akrapovič, Alpina, AquafilSLO, Ekoart hiše, Elan, Equa, Hooray Studios, Ljubljanske mlekarne, Lotrič meroslovje, Luka Koper, Lumar IG, Mywater, Nordijski center Planica, Panorganix, Paradajz, Pipistrel, Plastika Skaza, Swarco Lea and SETCCE.
They were selected in January this year. Speaking to the appointment of new ambassadors, Ajda Cuderman, director of SPIRIT, emphasized that through the messages and activities of the broader digital marketing campaign, the Agency will position the Slovenian economy in strategic export and investment markets as a trusted and reliable business environment: "The messages will be backed up with presentations by representatives of the green, creative and smart economy and their breakthrough solutions. We hope that the joint promotion will contribute to a wider reach and even greater confidence in the Slovenian economy."