Skaza, with the Digitalization 5.0 project, is introducing the digital product passport, machine vision with artificial intelligence, and other forms of production automation.
The Velenje-based family company has been setting trends in the plastic industry for 46 years. Their commitment to sustainable business practices has placed them at the forefront. As a development supplier, they actively encourage global multinationals to use recycled materials in their products.
"Our passion lies in creating the entire process, from sketch to the final product, which tells a sustainable story for our global partners," said Niko Medved, Assistant General Manager of Skaza, during today's press conference.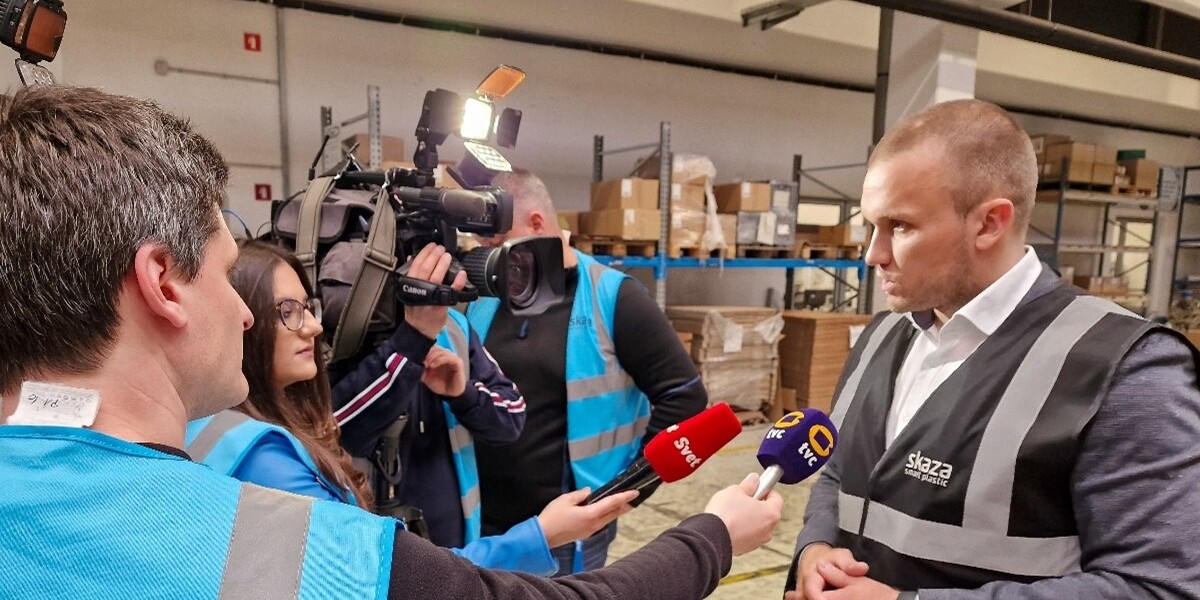 To maintain its leading role in the global plastic industry, Skaza has set a series of goals that align with Industry 5.0. One of the key measures is the implementation of the Digitalization 5.0 project, which brings digitalization and automation.
"To successfully fulfill the orders of global multinationals, it is crucial for Skaza to invest in further production development, including easier management of the consequences of the global energy crisis. However, we are also successfully tackling these challenges through the Digitalization and Automation Project Skaza 5.0," explained Medved.
The Digitalization Skaza 5.0 project, worth over 4.2 million euros, with the European Union contributing over 1.9 million euros from the NextGenerationEU fund, represents Skaza's first step towards Industry 5.0. The company emphasizes that their goal is not complete automation but rather the empowerment of their employees.

One of the key contributions of the project is the introduction of the digital product passport, enabling easy access to important data about the origin, composition, and proportion of recycled materials. Additionally, the project brings automation to the internal logistics chain, which will significantly enhance energy and production efficiency.
Among the various projects, there is the construction of a solar power plant and the implementation of machine vision technology for precise product inspection. The predictive analytics system will enable better planning of future production scenarios. Some solutions, such as collaborative robots working alongside employees in the factory, have already been successfully implemented.
The main advantages of the project, highlighted by Skaza, include easing the workload for employees, providing weekends off, improving ergonomics, and transitioning from managerial tasks to supervisory functions. Moreover, digitalization enables the provision of accurate, timely, and reliable information that facilitates faster decision-making.