Skaza, a leading company in the plastic industry and a trendsetter in circular economy, recognizes the importance of education and its contribution to individual development and social progress. On Friday, March 17th, 2023, Skaza opened its doors to 103 students from the School Center Velenje and Celje, as they are looking for new scholarship recipients.
The company provided an exceptional and professional presentation, showcasing the added value of Skaza and promoting its brand and products. Participants praised Skaza's team professionalism and expressed interest in the company's production capabilities, especially their robots, MES system, and tools. The company's energy, mission, and vision thrilled the students, and many expressed surprise at the diversity of Skaza's activities.
Skaza has been awarding scholarships to promising students for several years to gain practical knowledge and work experience in a high-tech manufacturing company in the plastic industry. During the scholarship program, students participate in practical training or apprenticeships in their field of study, which takes place during school holidays in the company. Skaza offers a stimulating monthly scholarship, the possibility of additional earnings with freelance work, mentoring in work and education, and for many, even their first job after completing their education in an internationally recognized company.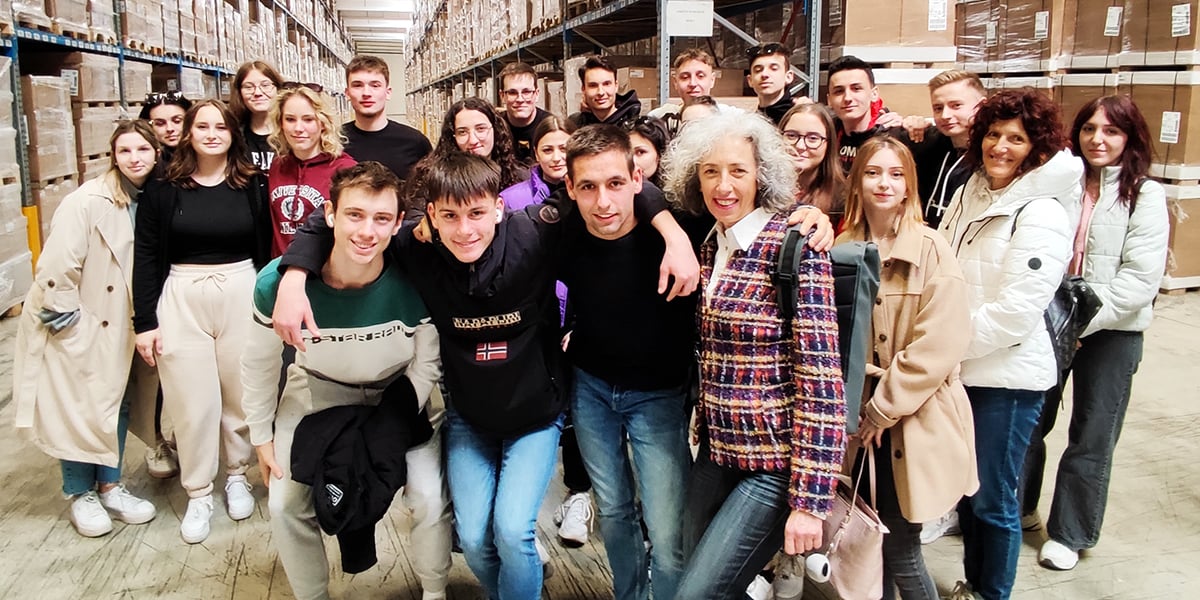 Skaza believes that personal and professional growth of its employees is crucial to its success as a pioneer in sustainable business in Slovenia. The company provides an excellent learning environment with an emphasis on competence development and personal growth to more than 250 employees in Velenje. Skaza's production is the core of the company, continuously introducing automation and digitalization into its production processes. For business success, the company needs passionate and dedicated employees who are willing to face challenges and thrive. Skaza is convinced that young people bring new ideas and concepts that can bring added value to the company and its employees. The company is looking for candidates who are motivated to learn, self-initiative, team players, and have a strong sense of empathy.
Skaza remains committed to promoting education and encouraging personal and professional development of its employees and scholarship recipients. The company's scholarship program offers young people a unique opportunity to gain practical knowledge and skills that prepare them for future successes in their careers.