At the 39th International Scientific Conference on the Development of Organizational Sciences, Skaza received the award for the best HR practice 2020. Special recognition is confirmation of our successful transformation into a modern organization, which puts concern for the business and personal development of employees.
The title was earned because of several innovative approaches for employees, among which is the principle of recruitment of the right people in the right jobs, where education and reward systems stand out.

2020 is a year full of challenges, which further emphasized the role of appropriate organizational culture and good HR management. Among all private and public sector employers, we were recognized as the organization that best solves human resources challenges and was awarded the recognition for best HR practice in 2020.

"We are extremely proud of the award we have received, which proves that as a modern organization we successfully overcome all challenges and put the care for the business and personal growth of our employees in the first place. We believe that our employees are the company's greatest asset. That is why we build such an organizational culture that allows them to be happy and content. Only with such a team can we work by our mission together and exceed the expectations of our customers," said the CEO Bart Stegeman.
For our Family-friendly Company certificate, the great importance is to balance the work and private life, which we achieve with flexible working hours and the possibility of working from home.

Among the solutions that ensure the commitment and loyalty of employees are the onboarding system, the introduction of constant feedback, and following the principle of recruiting the right people in the right jobs, which allows progress in both horizontal and vertical directions. We offer our employees a range of internal and external educations, we have also implemented the Skaza mentor program and an automated training program within the HR panel, in which our employees participate in deciding what additional knowledge they need to build their competencies.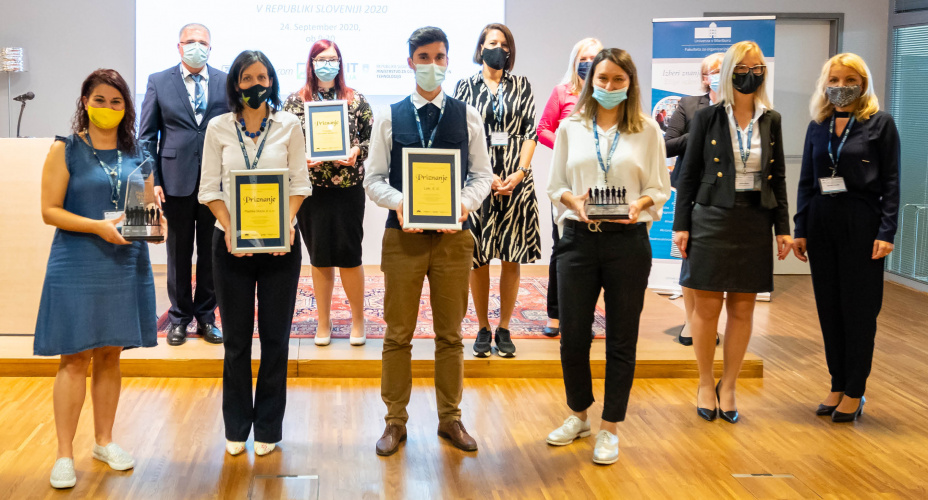 The wider talent development space, which acts as an incubator for new ideas, is being built with innovative practices such as the implementation of the Skaza hackathon. We also encourage creative thinking with the BIPS system (Boundless Ideas of Plastika Skaza). With it, all employees – from the production operator to the director's associate in a strategic position – can make suggestions for improving working conditions in all areas. If the implementation of an idea results in savings for the company, its author is rewarded with 10% of the amount of these savings.

At Skaza, we connect our successes with socially responsible projects, in which we also actively involve our employees. The latest example of this is our current charity run Otrok otroku, which runs until September 26th. This year's virtual challenge was also joined by our employees, who ran a total of 100 kilometers to help children in need.