After two years of trade fair stagnation due to the coronavirus pandemic, the spring of 2022 has brought us great opportunities to make new acquaintances with potential partners and users.

Skaza presented its kitchen composters made from recycled plastic at Maison & Objet, the largest trade fair for contemporary design, interiors and related content in France. The greatness of the fair at which we presented ourselves was obvious, considering all the individuals and groups who came to Paris from all over the world. We have presented our sustainability story and products even to visitors from Kuwait, Bahrain, Qatar, California.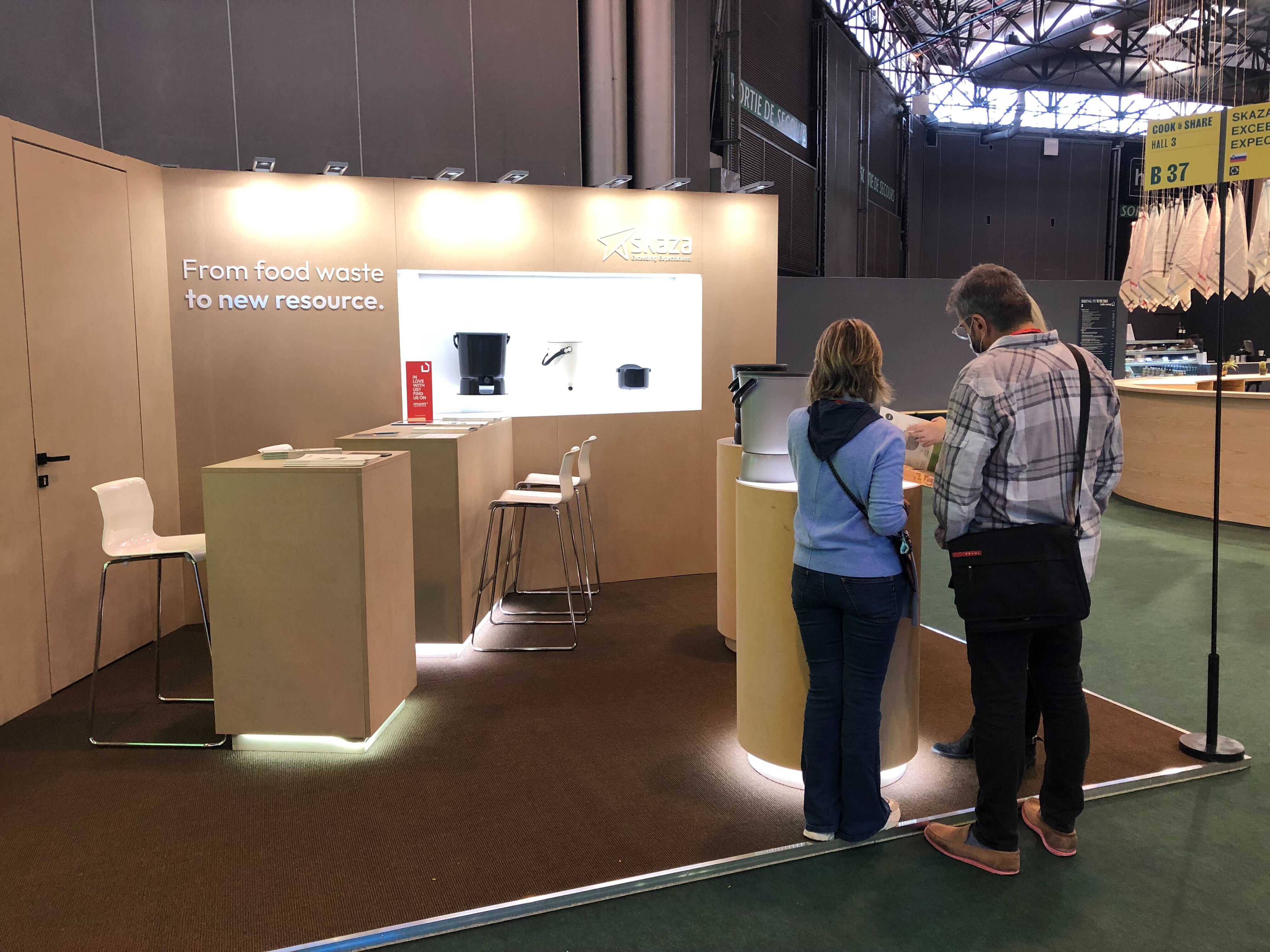 At the fair, Skaza's sales team made many new acquaintances with distributors, retailers, gardeners and potential new users, who were able to see Skaza's most recent and upgraded products – Organko Daily, Organko Essential and Bokashi Organko 2 – both live as well as in a demonstration video at our stand. We received many questions from end customers on how to use the Organko composter and the composting process itself. All these insights into the mindset of the user will help us develop educational content and ultimately help us further improve the user experience in the future.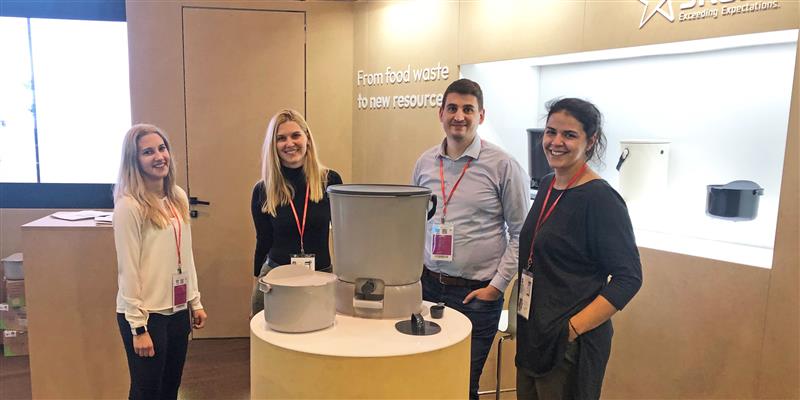 At the Paris trade fair, we were also visited by our potential French business partners and representatives of French municipalities, with whom we would like to create a European example of high-quality sustainable living, following the example of Sustainable City Dubai, where residents have been using our Bokashi Organko composters for almost a year now. We'll be able to say more about this soon, so stay tuned. At the same time, we are looking forward to seeing you again next year at Maison & Objet Paris – perhaps then, live, with you too.