»The greatest threat to our planet is the belief that someone else will save it« (Robert Swan)
On Friday, June 4, all of us from Skaza proved once again how easy it is to combine leisure with charitable activity, especially when all employees share the same values and work towards a common goal ​​- to help teach people to change their habits and thus keep our planet clean and healthy.
And so, Skaza's company picnic became a great opportunity not only for all of us to gather and hang out after a long time, but also to show right before World Environment Day (celebrated on 5 June) that we ourselves are the ones who ensure a healthy and clean environment through our actions and activities, and could at the same time enjoy doing so to the maximum.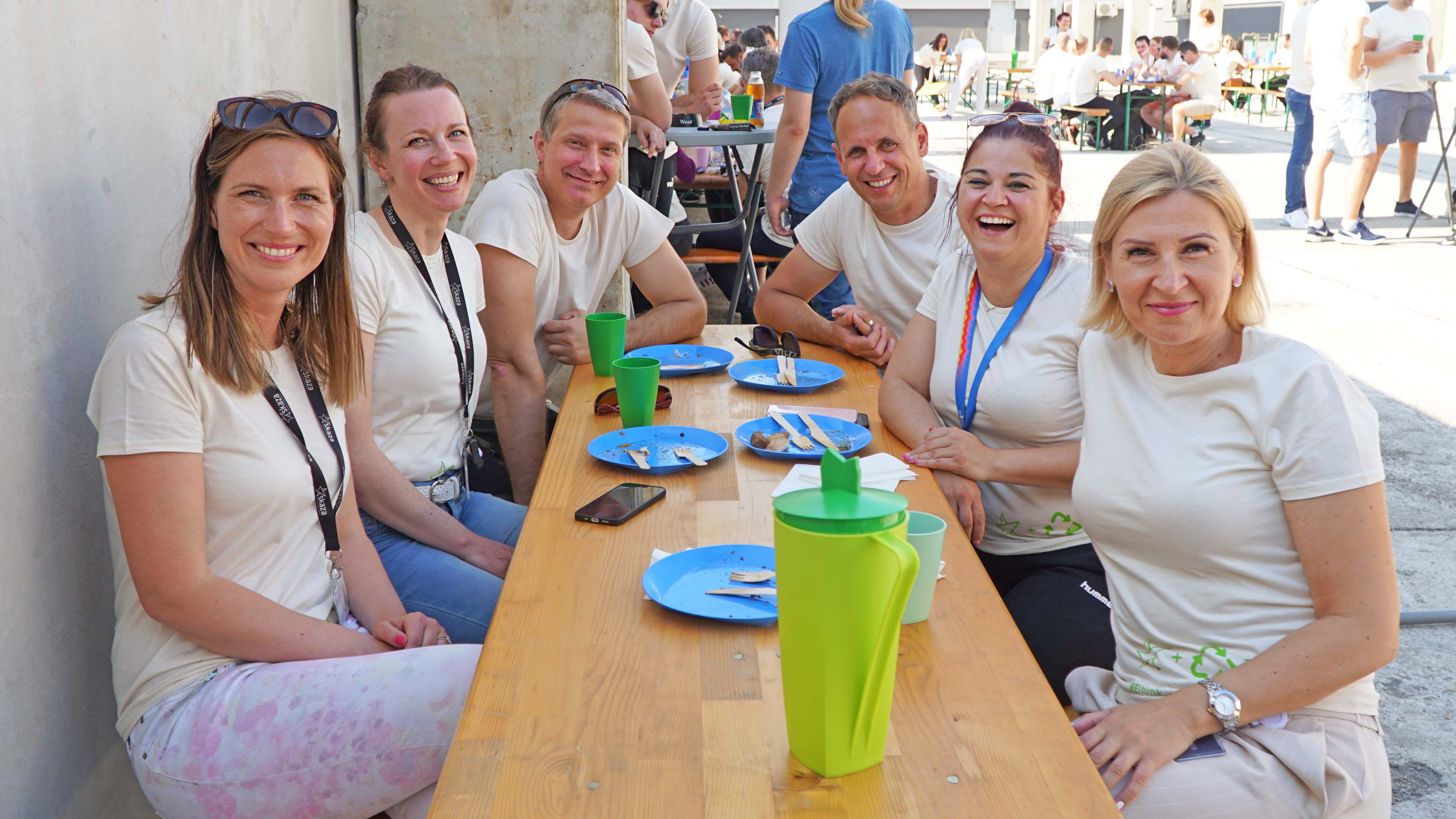 As part of this, our sunny Friday afternoon was filled with activities. After the introductory speech of our CEO Robert Agnič, who delighted the employees with good news about the continued success of the company, we all joined forces and formed a very special company logo together.
After a successful photo shoot, our star "dissolved" in all directions and the fun truly began.
While our responsible hikers of course displayed a responsibility towards themselves - since they moved their limbs and did something good for their health - they also acted responsibly towards the local community and the environment by cleaning up their surroundings during their hike. We're glad to hear they didn't have that much work along the way.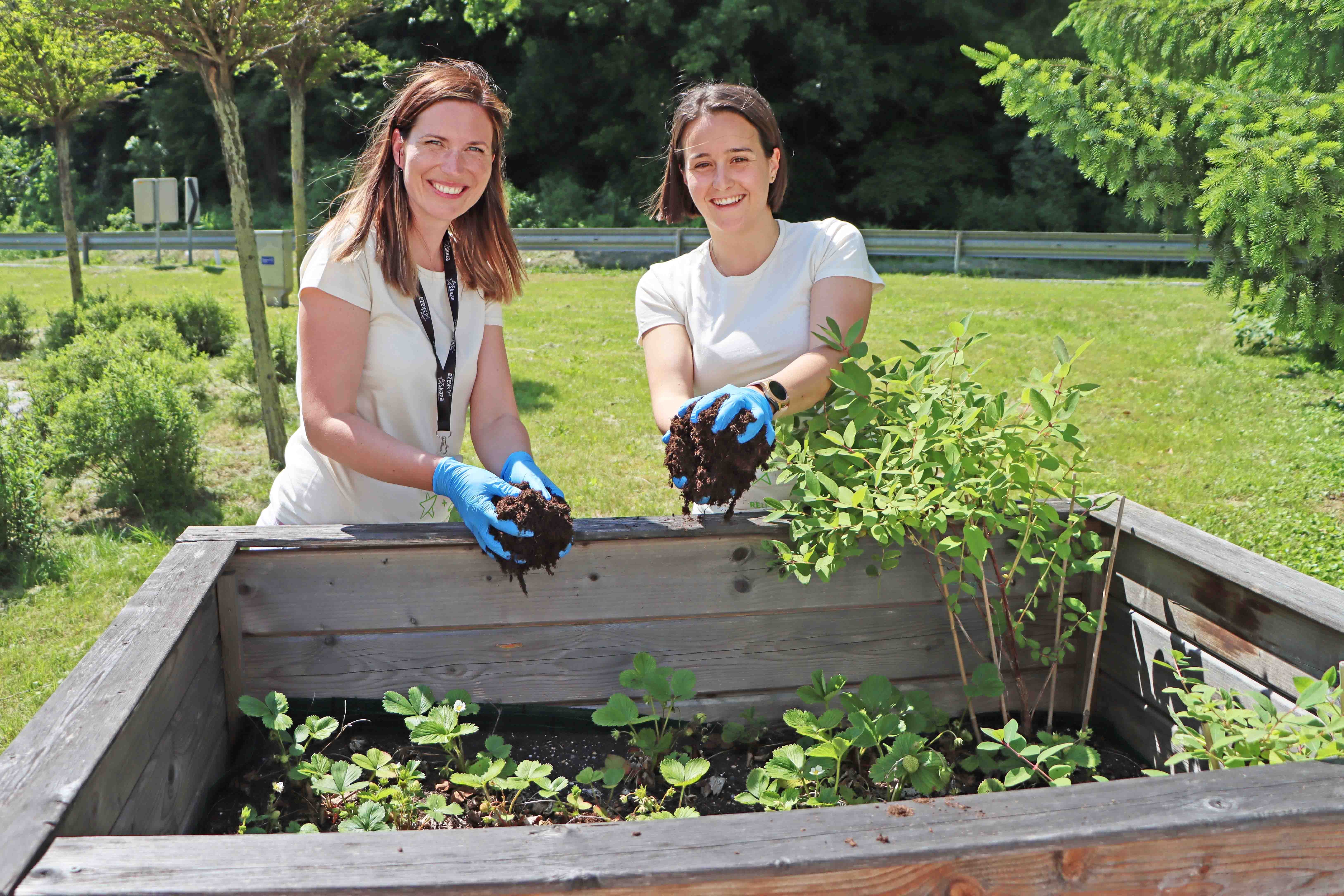 Targeted caretakers of a regulated environment strongly focused on only one common goal - to beautify the surroundings of our company. Shovels, hoes, and brooms were swung around like they hadn't been for a long time.
Dedicated conservationists planted three new trees, which will help clean the air from our surroundings. By arranging raised garden beds, which now already have some strawberries and the earliest blueberries peeking out of the soil, they've ensured that this year's garden breaks will be even sweeter.
The largest amount of courage was needed by the brave warriors who got to know part of the production line and successfully tackled the task of cleaning the machines in the P5 factory.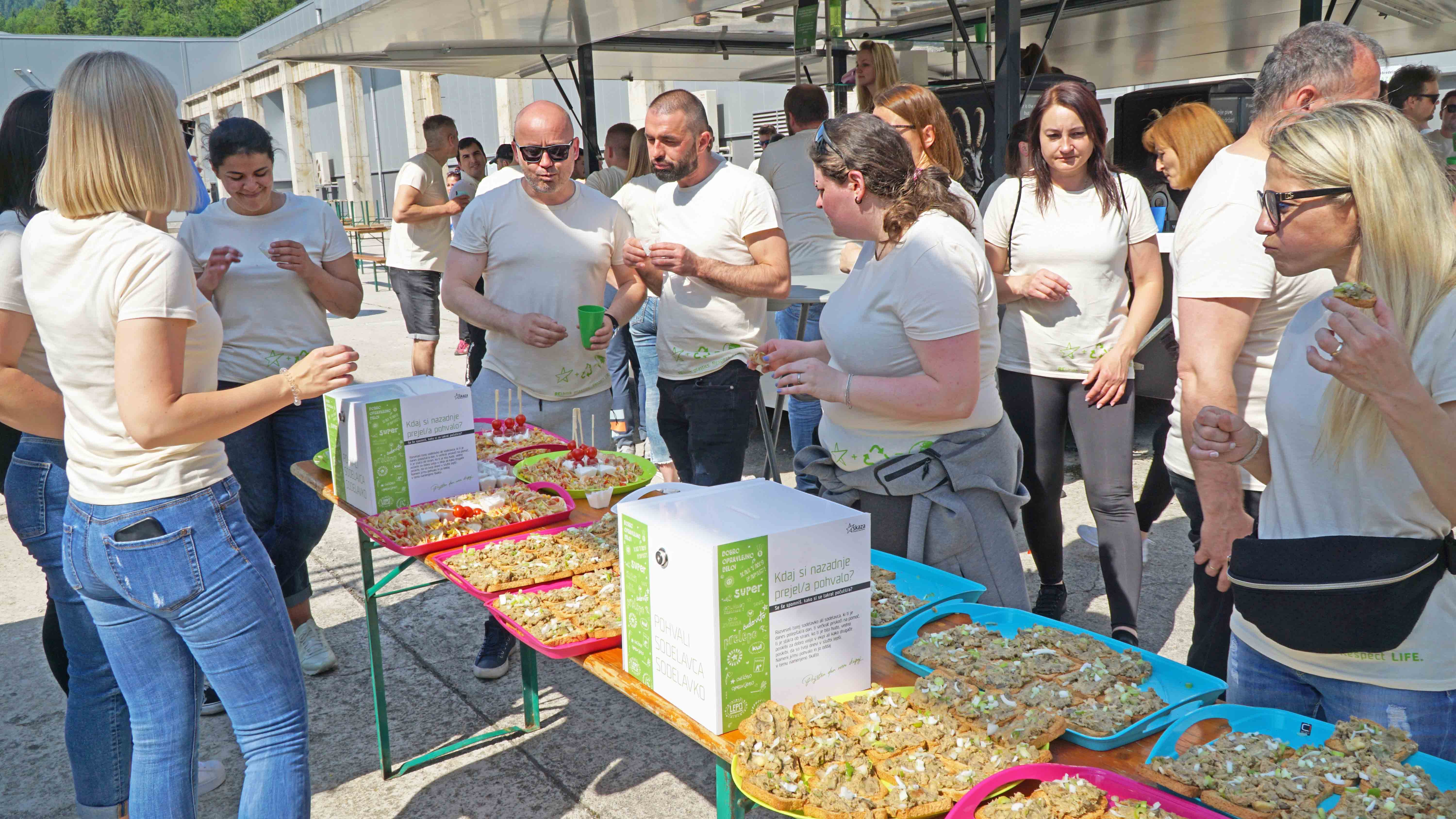 Since we are all aware that a healthy exterior comes from the inside, we made sure that the Skazovci, who returned hungry and thirsty after successfully completing their tasks, were met with healthy skazastic ŠKD snacks. These were prepared by experienced culinary masters in the competition for the MOST HEALTHY ŠKD LUNCH. All three prepared snacks were TOP NOTCH, mostly healthy, but more importantly - delicious. According to our employees' reviews, the most delicious and interesting snack were the Tunacos.
As part of raising awareness of living a healthy lifestyle, our employees were also introduced to the work of the Red Cross, as well as the importance of stem cell donation.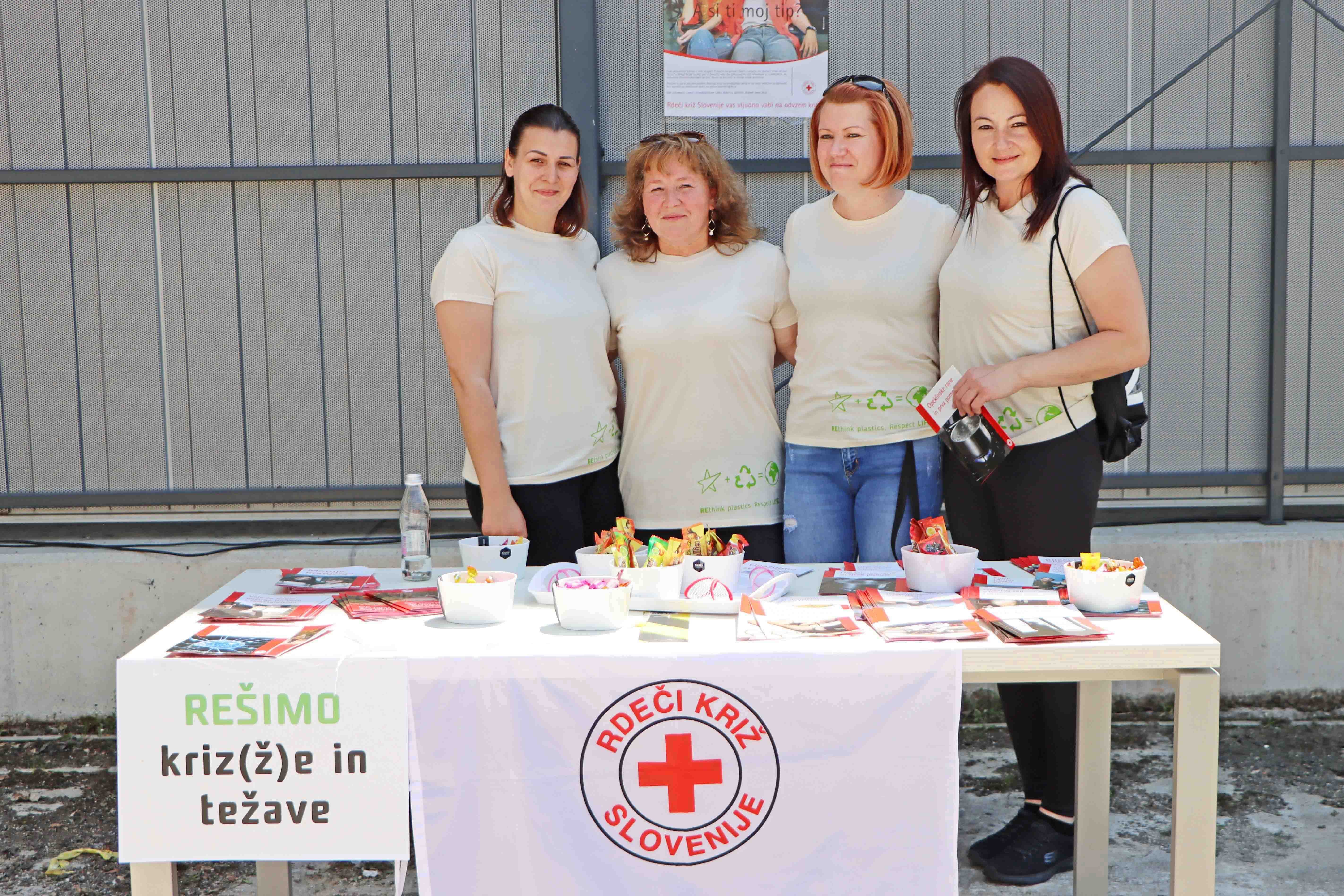 During all these activities, a charity bazaar took place with which we employees showed that "our greatness is not measured by what we have, but by what we give". The proceeds, which amounted to 1.340 EUR, were handed over to Miha Deželak on the same evening at Lake Velenje, just after he had completed the 3rd stage of JUNAK DEŽELAK in Velenje that very evening. Thank you to everyone who participated and thus helped Miha achieve his noble goal - to take as many children as possible on vacation, and give them the opportunity to see the seaside for the first time.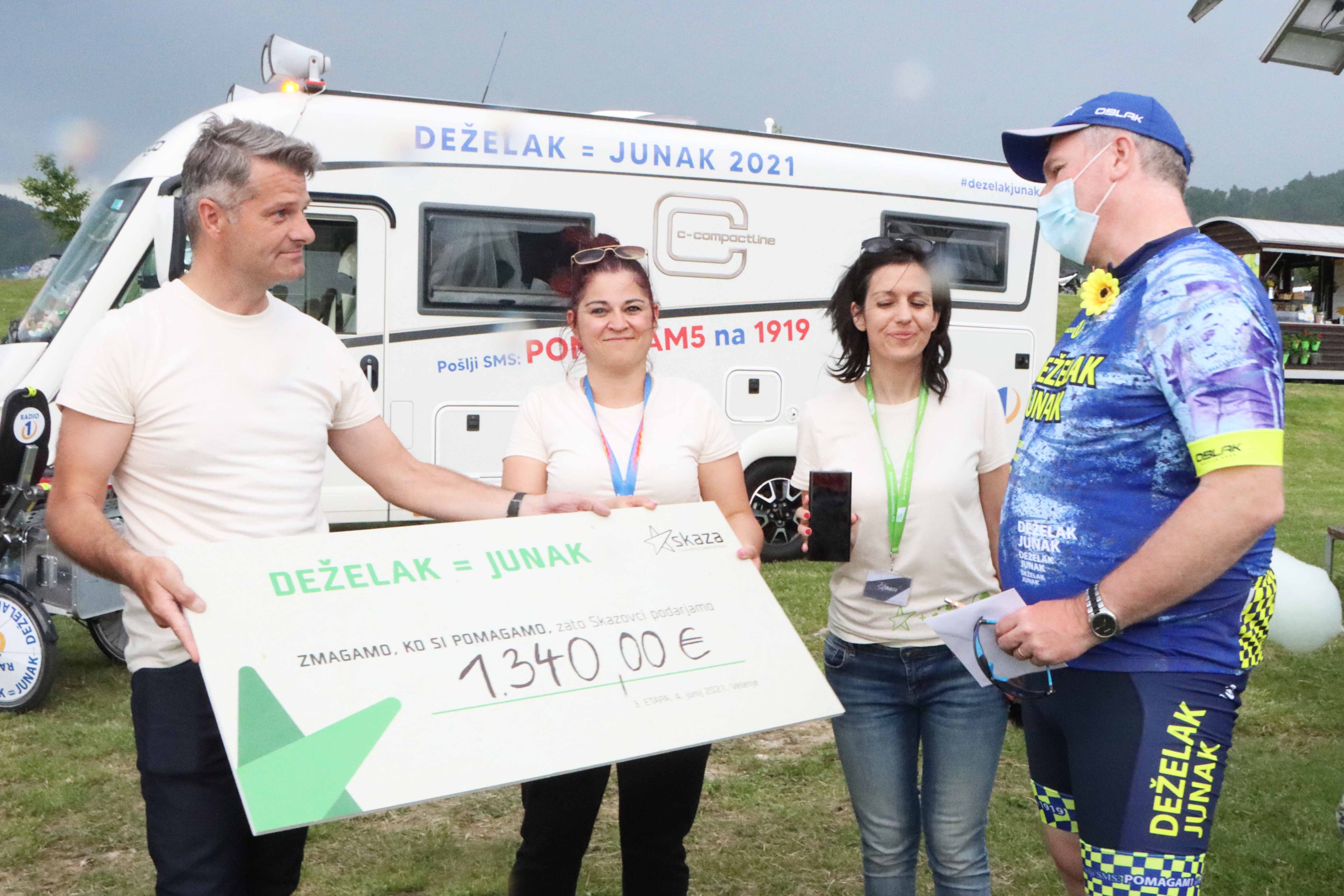 And because we all know that true happiness lies with a team of friends who, while being determined and working hard, still know how to party even harder, our picnic was -despite all the limitations and requirements- immensely enjoyable, and continued on late in the afternoon and evening.