On Wednesday, July 7, in the park next to the Izola lighthouse, the art structure "Moja bralna soba" (My Reading Room) opened its doors, becoming Slovenia's contribution to the Europe Readr project. This is the leading cultural and promotional project of the Presidency of the EU Council, which Slovenia is taking part in, in cooperation with Member States and European institutions around the world.
The digital platform will be accompanied by several months of activities in 25 countries, and its purpose is to promote reading culture, critical thinking and a sustainable lifestyle with the help of a free collection of European literature on the topic of living around the world in the future.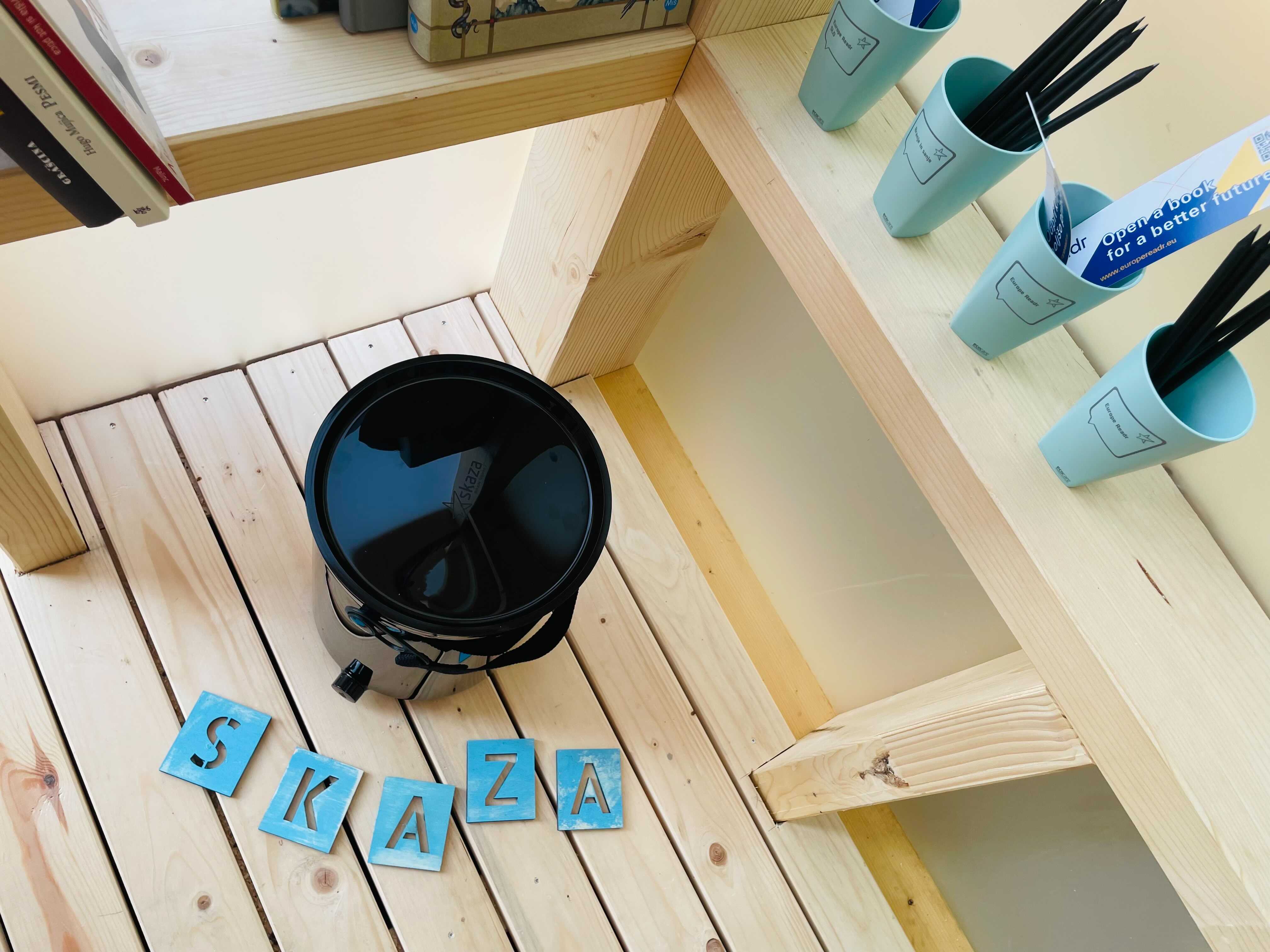 At Skaza, we've decided to take up the project in order to raise awareness among all people around the world about the importance of a sustainable lifestyle. To readers who will indulge in various literary works in the middle of the idyllic Izola park, we will, among other things, present our Organko made from hand-picked and recycled fishing nets.