Are you ready to visit our company and become our supplier? We are looking for a unique opportunity and new potential suppliers of:
raw material,

card box/packaging,

metal inserts,

automatization
We will be organising a special 'Supplier Days' event period on 10th, 13th and 14th of October 2022, during which you can visit us at Skaza HQ and book your individual 30min time frame with us.
To participate and select your preffered meeting date and time, please visit the website below:
https://content.skaza.com/supplier-days-2022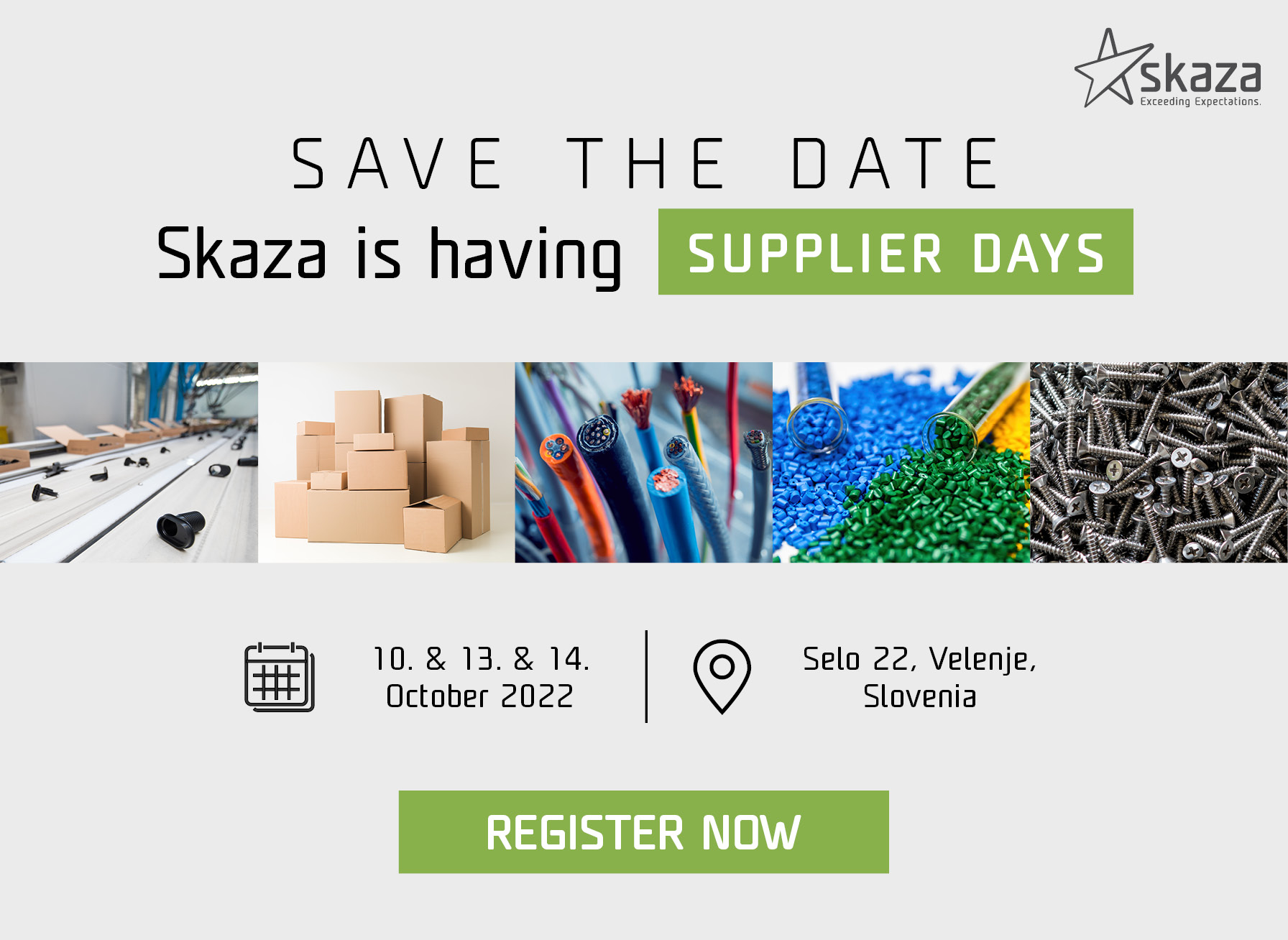 Please note that the date and time is only informative for us and not yet confirmed. We will send you more information about the event in the upcoming weeks. If you can't find the right slot, please contact Adriana Žnidar (adriana.znidar@skaza.com).
In case you are already our partnered supplier, please do not hesitate to book a meeting and visit us either - we would love to hear from you too.
SAVE THE DATE AND JOIN US ON A JOURNEY! We are looking forward to meeting you.