We continue with a series of investments to fulfill our commitment to sustainable development. This time we focus on production. As part of our own EcoTrail project, we are the first in Slovenia to introduce UWB (ultra-wideband) wireless technology, which will significantly help to improve work processes and at the same time take care of cost optimization by monitoring the operation of our devices. This is an extremely wide project, implemented together with the Slovenian companies GeoTrax and Tom PIT.
In recent years, we have witnessed incredible progress in the field of digitization and all indications are that the production methods will be completely different in the future. Because we are aware of this, we have created our own EcoTrail project that helps us with numerous project on our way to the Industry 4.0. One of the latest investments is the introduction of UWB technology.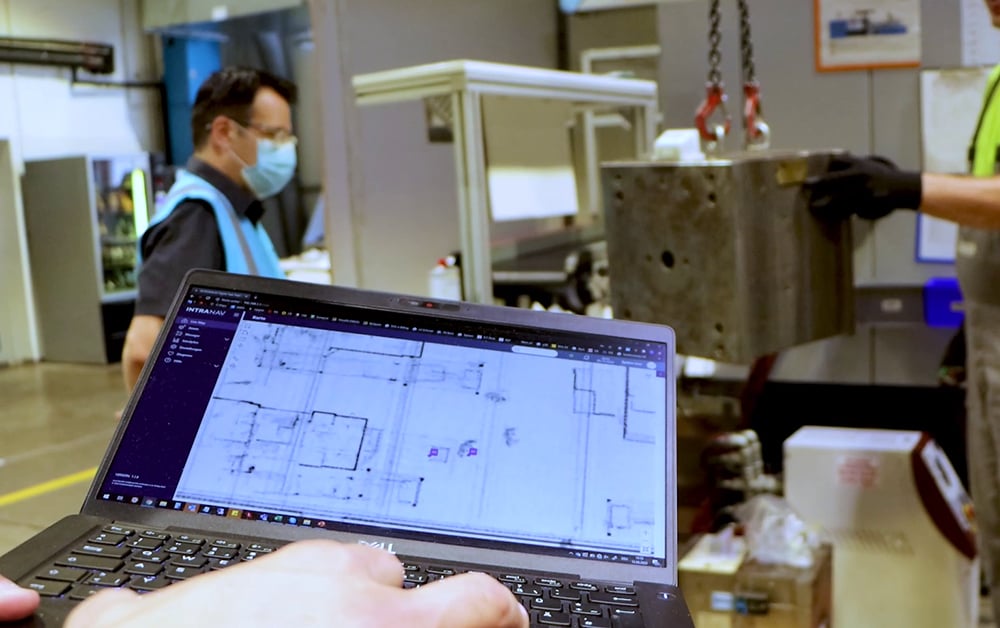 Modern UWB technology is used to locate fixed assets in a company, as it enables the extremely accurate real-time location of an object. Because it operates at very high frequencies, it can capture very accurate location of an object, lock it or communicate with it, showing current device requirements, possible future upgrades... Information traveling to customized TPM solutions can significantly improve the workflow and reduce costs. At the same time, the information transfer system uses an extremely low level of energy, which means that the replaceable battery lasts for at least five or more years.
Director Robert Agnič, PhD, explained the decision to implement UWB: "The technology is moving forward at the speed of light, so we decided to choose the latest technology that has great potential for the future. With it, we will not only improve the current challenges, but we will also be able to use them for future projects."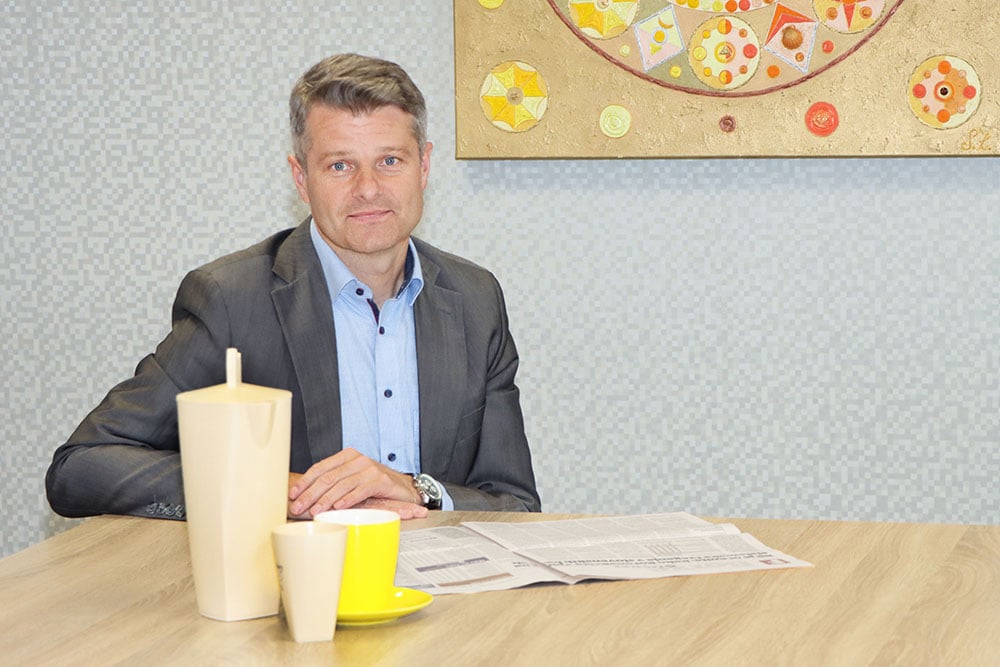 We collaborated with two other Slovenian companies. The company GeoTrax, partner of German company IntraNav, will lead the technology implementation process, and Tom PIT will take care of the program that will properly evaluate the collected data and help with planning and preventive maintenance. The decision is carefully considered - such an extensive project can only be carried out together with partners with whom we share the same values.
Introduction of Blockchain technology
As part of the EcoTrail project, we also intend to introduce Blockchain technology, which, in addition to transparent communication with stakeholders, will be key to establishing tracking and transparent communication about products.
"This takes us a few steps further in sustainable development, as it will ensure that traceability data is flawless and cannot be changed or corrected by anyone. Users will have access to accurate data, transparent communication will be established, and we will find it easier to accept products from the market and recycle them. By tracking them, we will know the exact series of production and the composition of the material, which will allow us to ensure that new recycled products do not lose quality due to broken polymer chains," explained Branka Viltužnik, PhD, Head of Research and Innovation.