As part of the "Less is More" project, Skaza recently hosted a delegation from Ireland at our facilities. In an atmosphere of innovation, we delved into key environmental challenges, particularly focusing on organic and plastic waste. At Skaza, our commitment revolves around finding sustainable solutions to these challenges, and we were delighted to share our knowledge and experiences with our partners.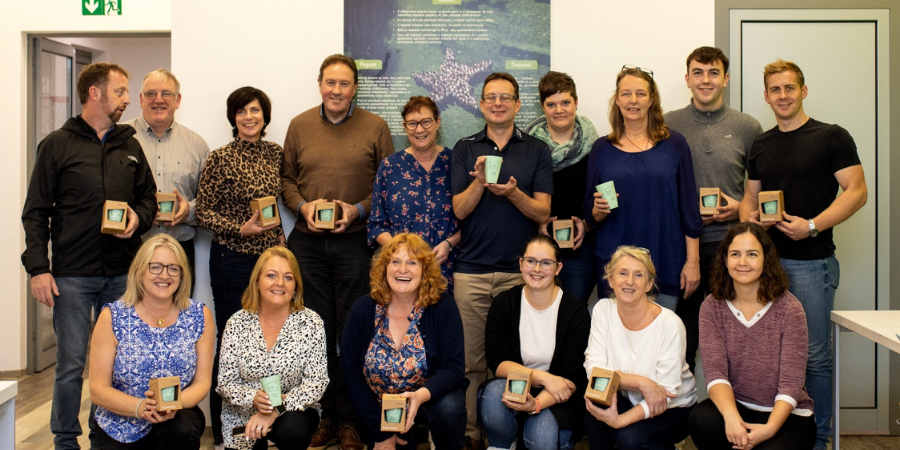 During the visit, we proudly presented our main objectives, including optimizing production and expanding our sustainable solutions to international markets. Skaza is already active in more than 50 markets, and we are striving to further expand our sustainable mission. We placed special emphasis on our innovative Bokashi Organko composters, made from 85% recycled plastic. These composters encourage the separation of organic waste and composting, transforming organic waste into nutritious compost that promotes plant growth.
Declan Rice, CEO of Kilkenny Leader Partnership, expressed his enthusiasm for our efforts: "I have witnessed an inspiring story of sustainable development at Skaza. Your Bokashi Organko composters are pivotal in addressing the issue of organic waste and driving significant social change."
The "Less is More" project is currently in the research phase, where Skaza plays a crucial role in recycling plastic waste from participating primary schools to create new Bokashi Organko composters. Project leader Declan Rice explained the goals: "Our aim is not only to reduce waste but also to find the best ways for their reuse, especially within local communities and among landscape architects. We intend to explore compost sales options, where local municipalities collaborate with commercial providers to supply garden centers, schools, and other public areas."
The visit provided an excellent opportunity for exchanging ideas, fostering partnerships, and sharing examples of best practices. We are confident that together we will formulate sustainable solutions for minimizing waste and contribute to a greener future for all of us. We eagerly anticipate further collaboration and co-creating a better future for our communities.
This project is funded by the European Union through the European Agricultural Fund for Rural Development and the Republic of Slovenia through the Rural Development Program.