Earlier this year we managed to secure a cooperation with the University in Colorado on two exciting projects. We are thrilled to announce that through this process we gained an invaluable business distributor and strategic partner TeraGanix. This is the beginning of a long-term partnership in which we will be able to offer our innovative products to American buyers.
Recently we managed to make such an impression on American University in Colorado that we won two of their tenders in the field of sustainability and environmental protection. On one of the projects, we cooperated with students from MBA program Leeds School of Business to prepare a business strategy for Skaza's US market entry. Our hard work has already paid off since we found an important distributor and strategic partner, company TeraGanix.
Our director, dr. Robert Agnič celebrated the event with the following words: "This cooperation shows great perspective since the American market is enormous and offers endless opportunities. The fact that we managed to gain such an invaluable business partner is of great importance for us and a step forward in a direction that previously was not yet an option for us. Last year we entered nine new markets, this year we focused on America. This opportunity gives us motivation and momentum for moving forward."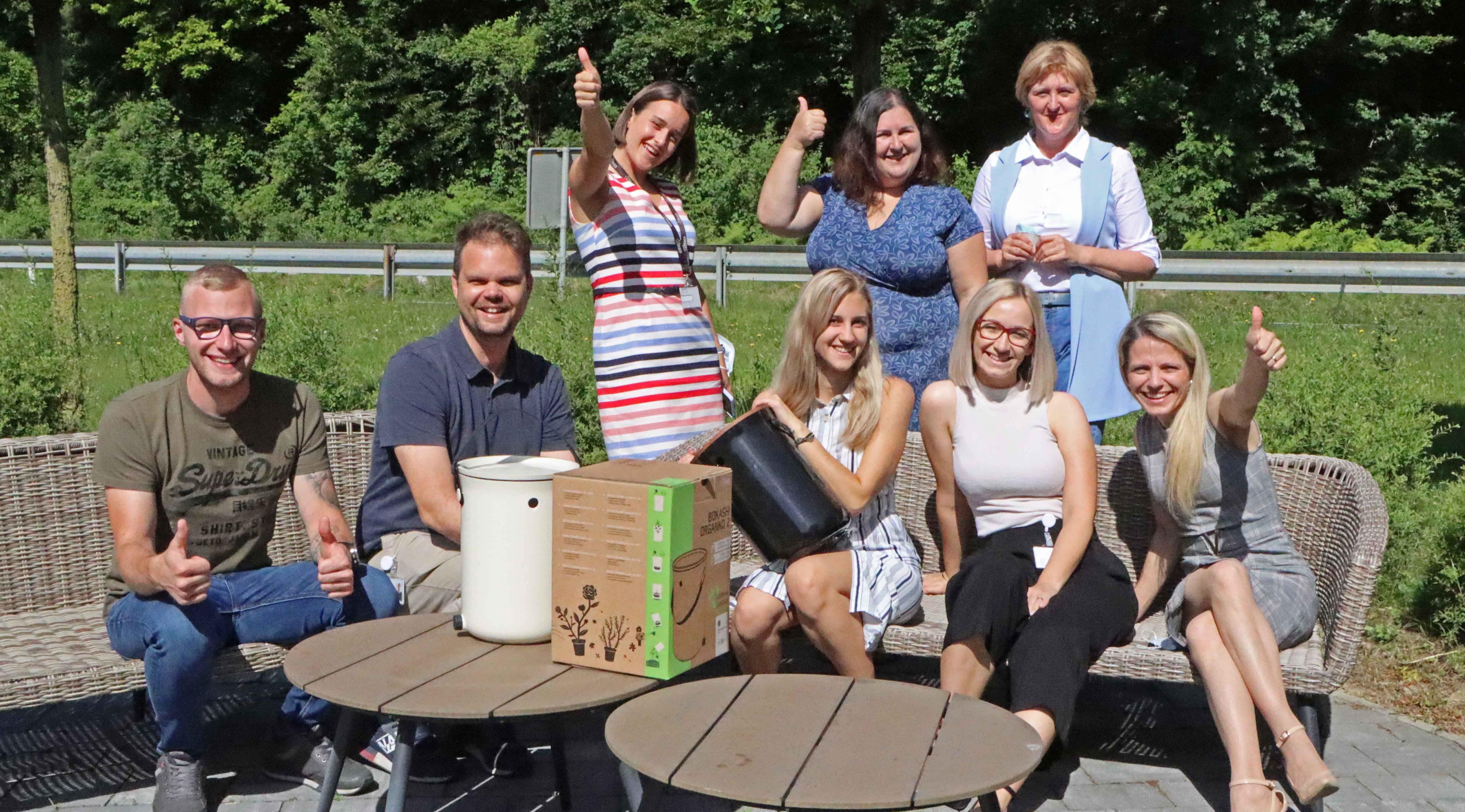 Our new partner TeraGanix is focused on improving people's lives with the usage of effective microorganisms whilst keeping sustainability and conservation of the planet a priority. They offer all kinds of certified ecological solutions, one of many is the trademark EM.
We have already shipped our first shipment of innovative kitchen composters Bokashi Organko 2 to America, Texas. Said products enable correct and responsible bio-waste management. Through our new partner TeraGanix, our products will be available on Amazon, on their website, and through their business partners.