Sustainability has always been an important part of our story and we take our contribution to improving sustainable development in the plastics industry very seriously. Our role here is extremely important: we have the power to create innovative plastics than our customers can use and thus significantly reduce the environmental footprint of their production. This is why we are constantly working on developing new, innovative plastics materials that meet the high requirements of our clients as well as fulfill our strict environmental standards.
Today, we will talk about a special new product we have developed for one of our clients, a large multinational company that sells a wide range of different home furnishing products. Just like Skaza, they are also dedicated to moving their processes towards increased sustainability. In order to reach this goal, they have decided to use our new, innovative plastics materials, made from 100% recycled granulate, in a completely automated production process. This is a big and important step that will significantly change their environmental footprint, but the project itself represents an important precedent in many different ways. Let's take a look.
Fully automated production process for increased efficiency and sustainability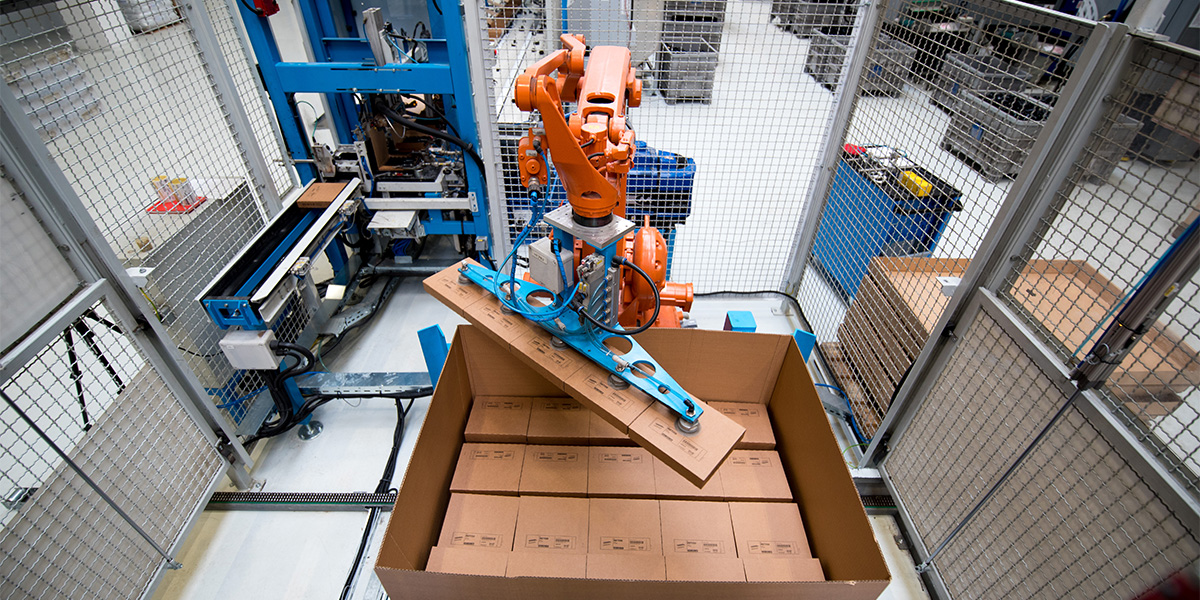 The production process behind our new innovative plastics product is one of the key reasons why this is such an important advancement in terms of sustainability.
The entire production process is completely automated, which significantly improves the efficiency of the process. This helps save precious time and materials, as automated production lines lower the cost of production and increase the productivity of the line. This brings the production line to its maximal potential as well as improves the reliability of the production line and increases the stability of the quality of the final products.
While all this brings many important benefits for both the client as well as the vendor, the main benefit of a fully automated production process is the fact that this highly controlled production process reduces energy consumption, decreases loss of energy and heat, reduces floor space requirements and helps conserve resources, thus significantly decreasing the environment footprint of both the production process and the final product.
An updated machine park to help us reach our goals
In order to be able to completely automate the production process and ensure the highest level of quality for every single product, we also made a significant investment in our machine park. Our new injection molding machines guarantee complete control over the plastics molding process. The machines are capable of automatically adjusting the molding parameters to ensure the highest quality of every single product piece.
While the investment in our new machines was significant, we are certain that it will bring our production processes to a much higher level and more than compensate for the higher initial cost. Apart from that, this very high level of control over the production process also ensures a more sustainable manufacturing line, as it reduces the number of plastic waste generated in the process.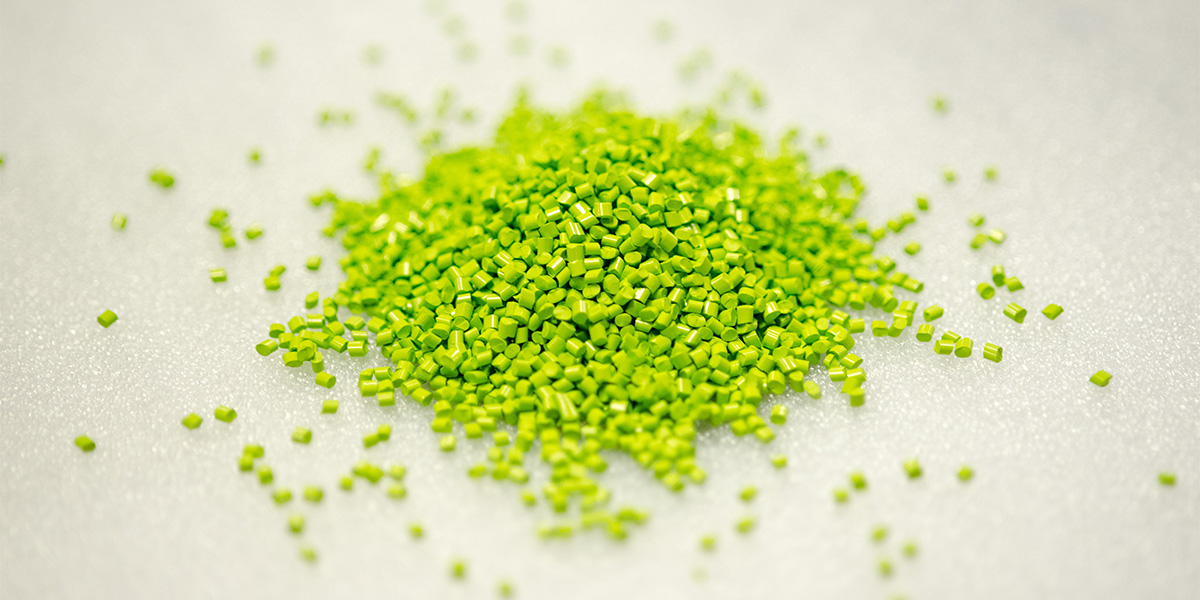 Last but definitely not least: no more single-use plastics
Perhaps the most important and breakthrough part of this project is not the use of innovative plastics solutions, but the complete removal of single-use plastics from the packaging. This was also our main contribution to the project and perhaps the part that impressed our client the most.
Instead of using single-use plastics that is normally widely used in packaging of small items and often ends up polluting our planet, we packed all small parts in environmentally friendly cardboard and paper boxes, bags and other containers that can be easily recycled.
We are sure that this precedent will importantly influence the plastics industry and help move things in the right direction. We are also certain that our client, one of the biggest companies in the world, will gradually replace all its single-use plastics packaging for this more sustainable and easily recyclable option.
If your company is also interested in moving towards a more sustainable production process and eliminating single-use plastics, get in touch and we will do our best to find a solution that perfectly fits your needs.