At Plastika Skaza, we highly value the significance of strategic employee management. We continually seek ways to foster the personal and professional development of our employees, recognizing that by promoting their growth and advancement, we lay the foundation for both their success and the success of our company.
Our employees' career development is facilitated through Skaza's dialogue. We actively engage with our employees in shaping their careers, encouraging them to co-create their future through proposals for changes in their work areas, taking on new responsibilities, and pursuing educational opportunities. We have an open-door policy for those who take responsibility for their development and are motivated to contribute ideas. Together, we design an education plan for the future and promote effective implementation.
We employ a competency model for personal and career development, providing a structured framework for identifying the key skills and competencies required for successful work. By monitoring our employees' progress, identifying their strengths and areas for improvement, we collaboratively create development plans.
Constructive feedback exchange between managers and employees is encouraged throughout the year, fostering a culture of feedback that enables growth for both employees and the company. This is affirmed by our "Because I Value You" feedback cards, actively circulating throughout the company, serving as an additional tool for our development.
We nurture engagement and creativity by actively recognizing employees who best exemplify our values. We achieve this by encouraging employees to write commendations, which we collect and announce quarterly. Additionally, we annually recognize and reward outstanding employees and leaders.
We offer diverse opportunities for personal and career development:
At Cvetober, employees share knowledge, experiences, and innovations.

We provide internal coaching.

We carefully select valuable topics for internal education and workshops.

Through the Skaza Mentor project, we ensure internal knowledge transfer.

With internal job postings, we encourage internal employee transitions.

We prioritize employee engagement and information dissemination:
Regularly informing employees about current events, achievements, and company results.

Presenting our strategy for the upcoming year at an internal conference.

Internal Events for Relationship Building.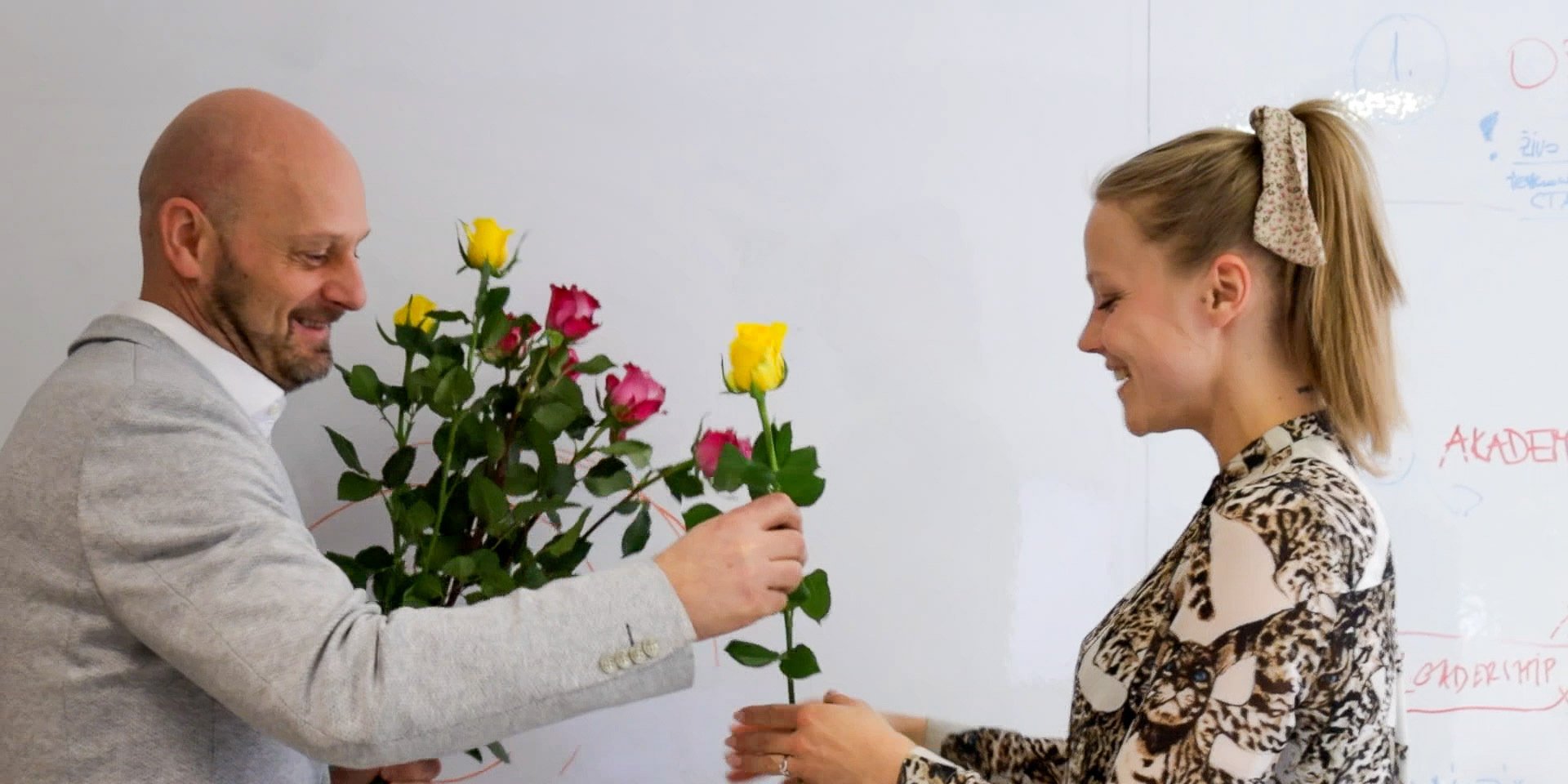 Our internal events enrich our work environment and underscore the importance we place on relationships among employees. These events include welcoming new employees, gatherings with new mothers on maternity leave, year-end children's gifts, New Year's celebrations, team-building activities, Relationship Day celebrations, December decorations, Sports and Cultural Association events, and charity run "Child to Child."
We believe that a comprehensive employee development strategy best addresses the diverse needs of our employees, recognizing that we are all unique with boundless potential for further growth. This is what makes working at Skaza so inspiring and a great opportunity for those who wish to realize their career progression with us.
Explore current opportunities to join our team here: https://www.skaza.com/careers