At Skaza, we believe in sustainable solutions for everyday products, with which we help to raise awareness and create a cleaner environment.
Two of our core values are SUSTAINABILITY and RELATIONSHIPS. In the spirit of these values, our team from the R&D department planted honey plants in old Bokashi Organko bins, which now serve as flower pots. These plants were carefully chosen with the intention of attracting bees.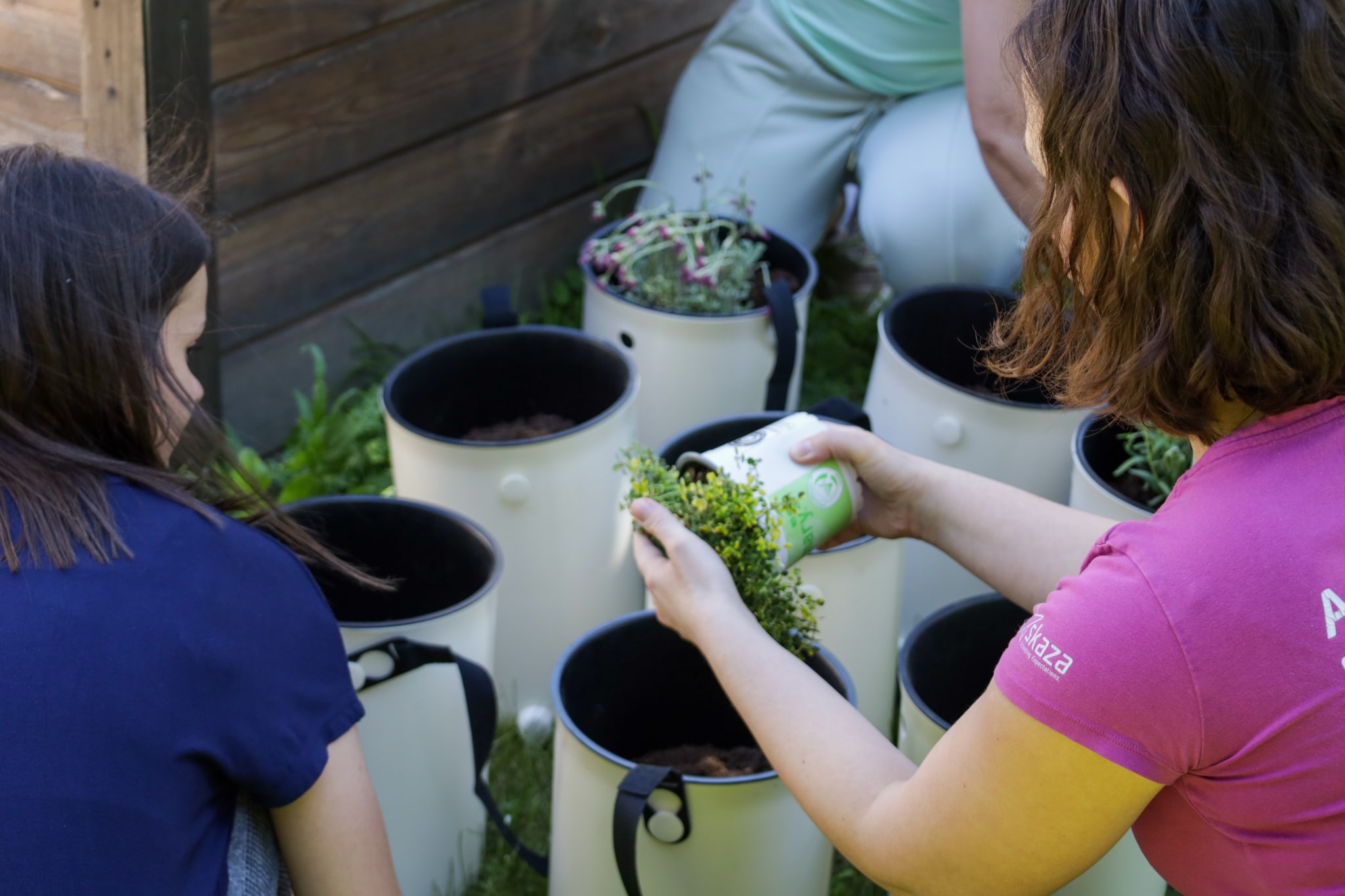 In line with our green philosophy, we repurposed our Organko bins -which we would normally use for composting in our home's kitchens and gardens- and gave them new life in the form of flower pots. By planting honey plants, we are also contributing to bee conservation. These hard-working insects are one of the many important pollinators that play a key role in food production and security, sustainable agriculture, biodiversity, environmental conservation, and even mitigate the negative effects of climate change.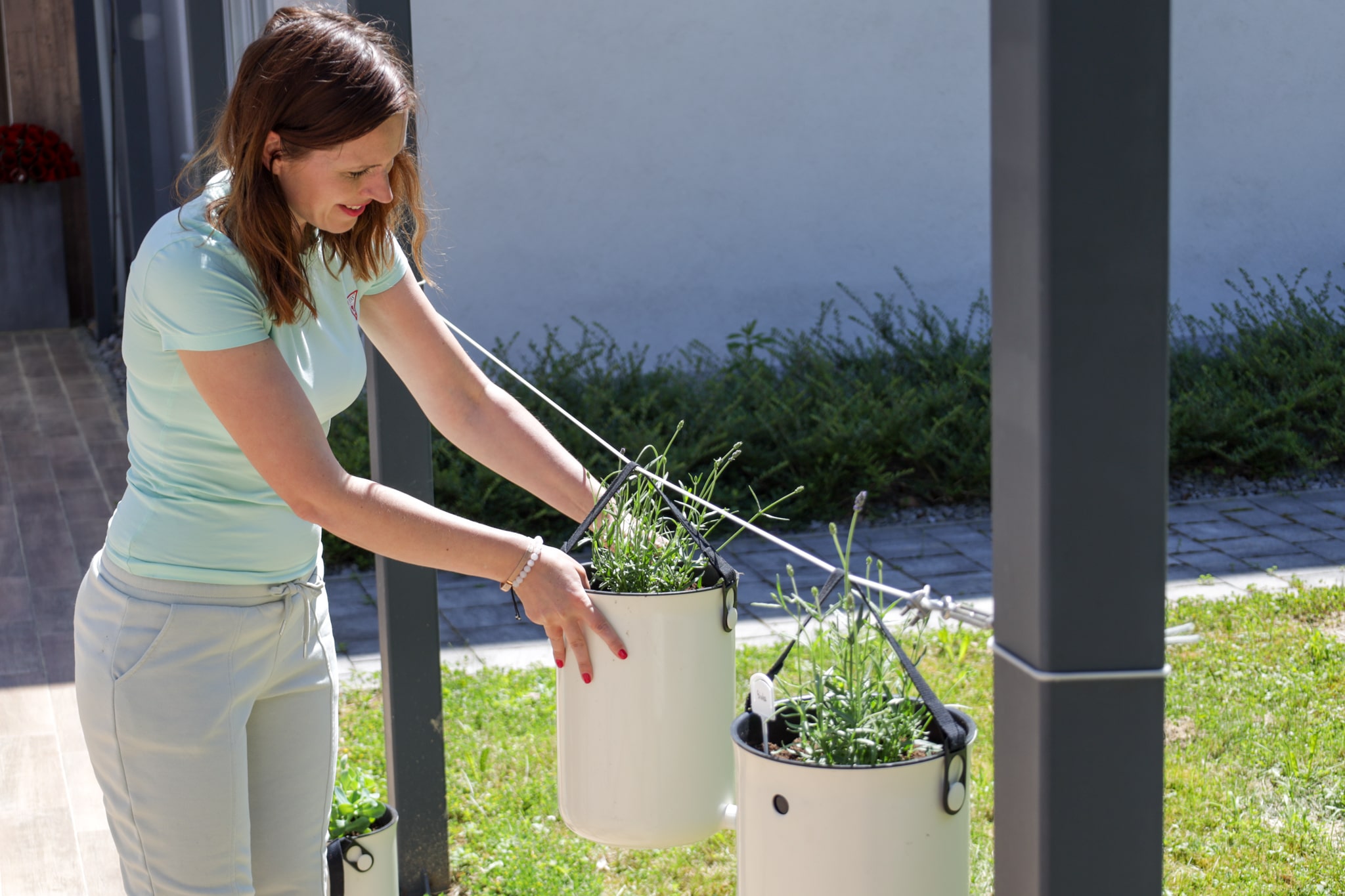 Our devotion to environmentalism is reflected in other aspects of our operations, such as responsible usage of fuels, energy, water, etc. We use recycled materials or biomass to make our eco-designed products. By getting electricity solely from renewable sources, we have significantly reduced our carbon footprint.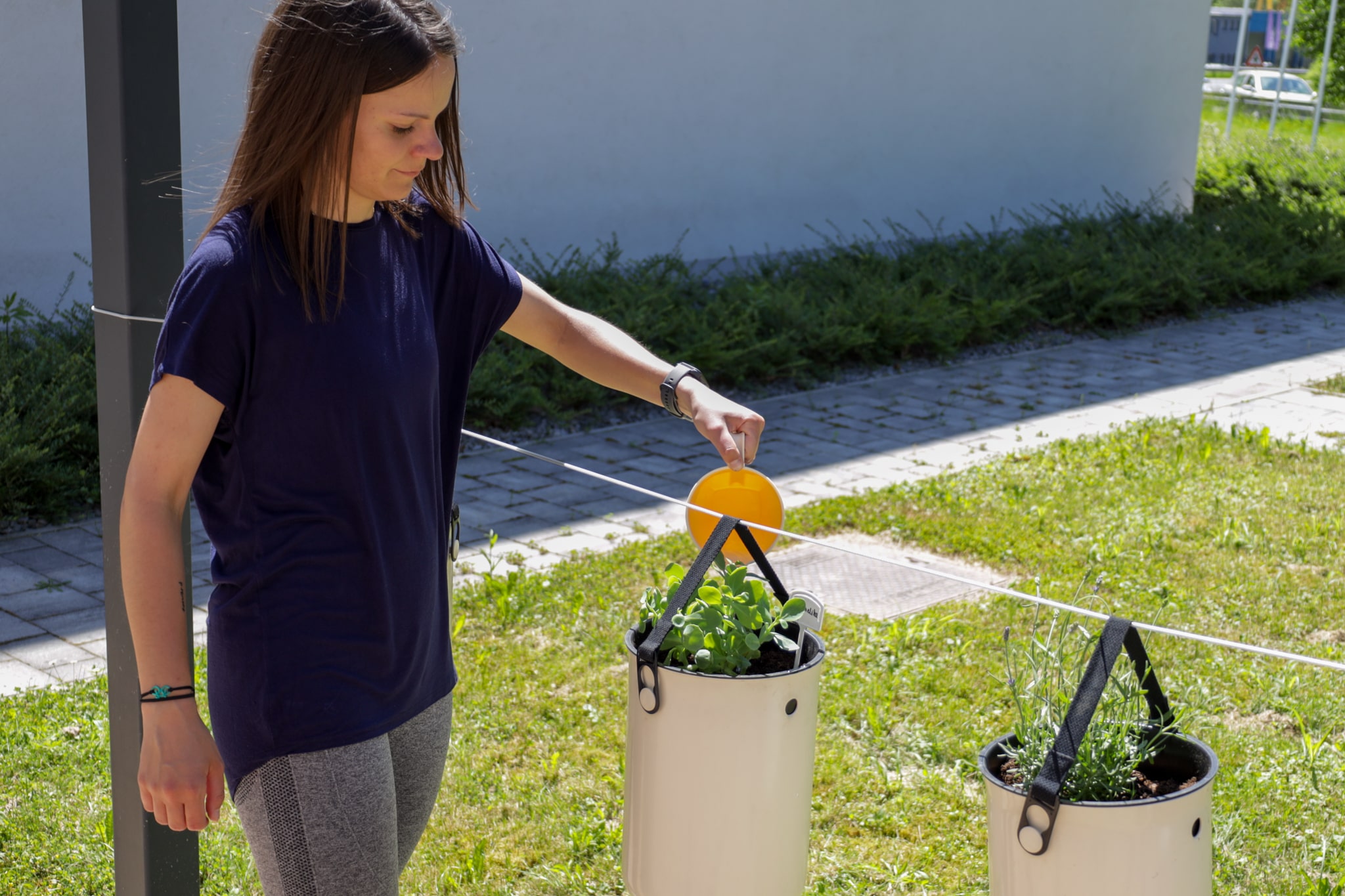 One of the most important factors in combating carbon emissions -and the inspiration for our gardening initiative- are plants, which help reduce the amount of CO2 in the atmosphere by binding it during the process of photosynthesis. The goal of our gardening initiative was thus twofold: repurposing old Organko bins and enriching our garden with honey plants.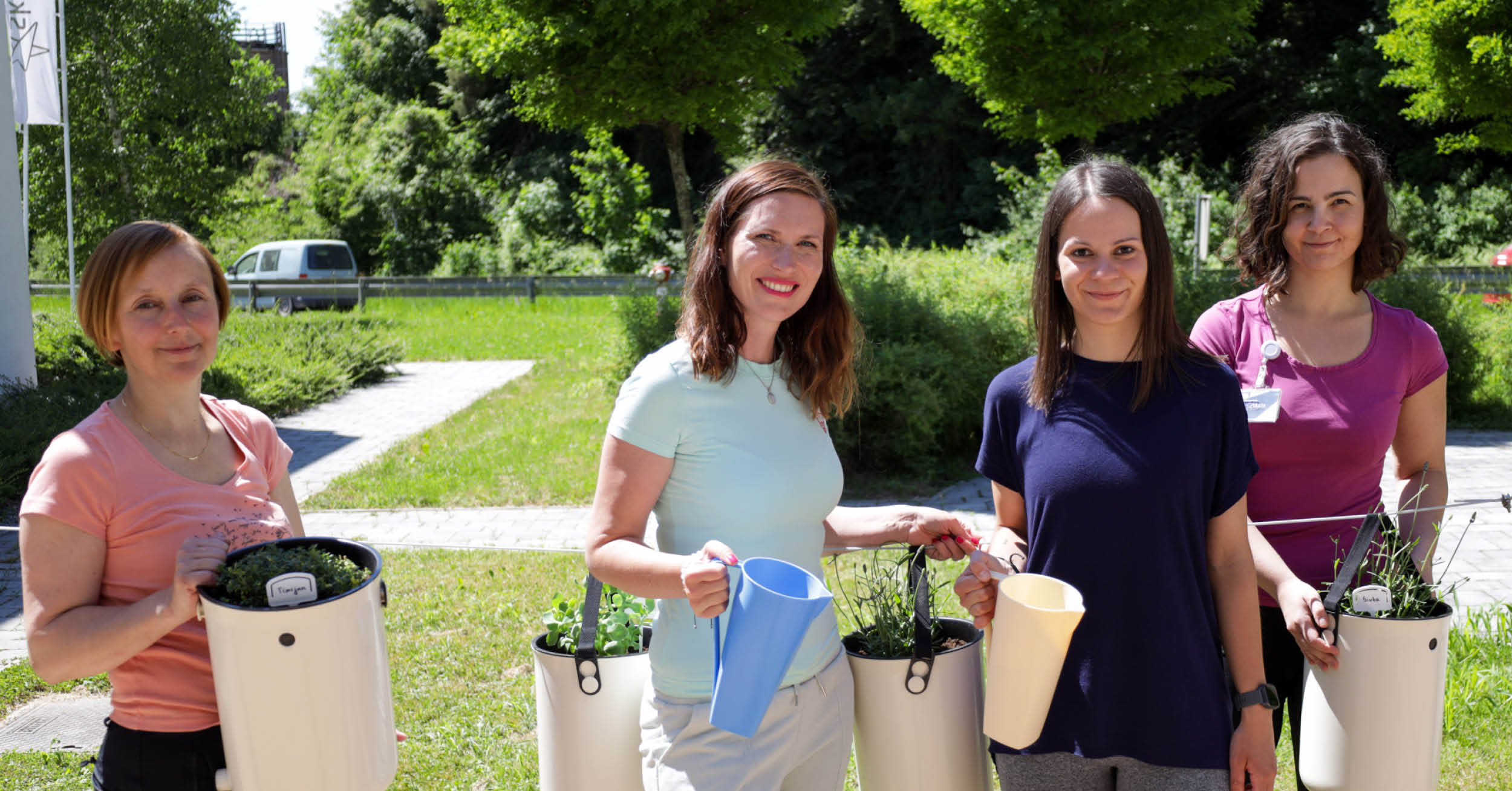 Another one in a series of our »green« activities is assembling the so-called GREEN TEAM of experts from various fields, who will help us monitor different parameters of our company and our products to help us become even more environmentally-friendly.