Smart grids are energy networks that can automatically monitor energy flows and adjust to energy supply changes and demand accordingly. In combination with smart meters technology, smart grids enhance the energy market by providing information on real-time consumption, which makes them particularly beneficial for integrating variable renewable energy sources, like solar and wind power. In addition, smart grids open up the possibility for consumers who produce their own energy to respond to prices and sell excess amounts back to the grid.
Are you interested in the latest news in the manufacturing industry for electro industry?
SUBSCRIBE TO OUR BLOG AND GET MONTHLY UPDATES
That said, it is easy to see why the development of a smart grid is one of the most important milestones on the road to a sustainable future. These new networks will not only provide the necessary energy infrastructure for a dynamic, decentralized energy supply system but also offer the opportunity to increase energy efficiency, optimize energy use and decarbonize the power supply.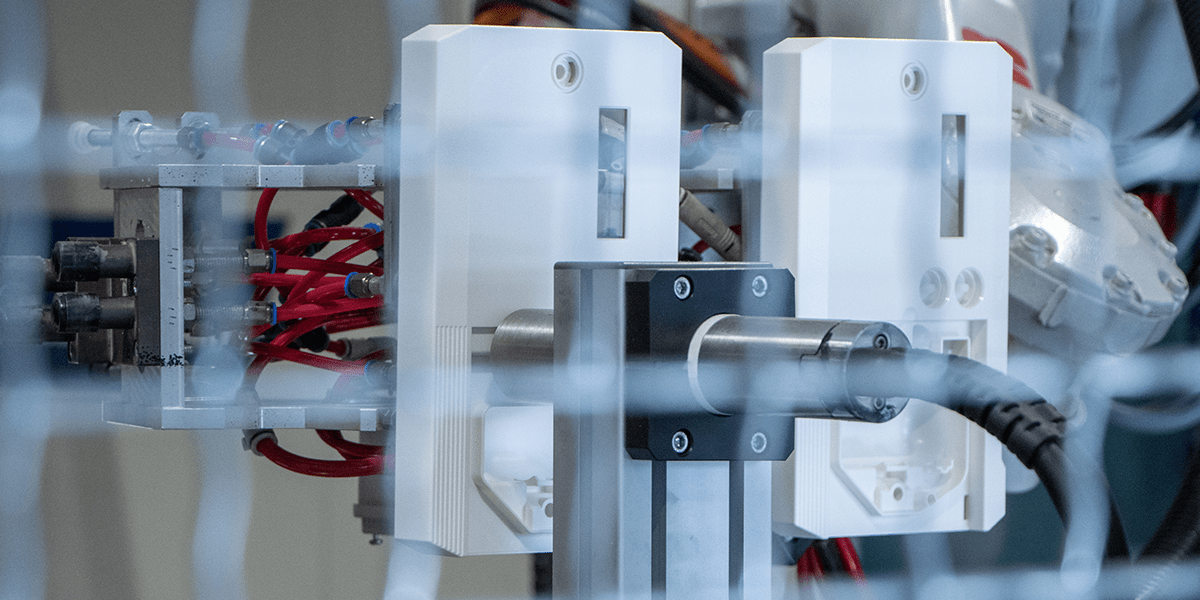 Implementing smart meters technology
The first step towards the use of smart grids is the introduction and acceptance of smart metering. This technology forms the basis for energy management; whereas traditional energy meters could only measure consumption, smart meters are essential operating components in the distribution network.
The introduction of smart meters is a paradigm shift for the energy industry and a significant change for society as a whole. Smart energy infrastructure will create jobs through the development and implementation of new technologies, improve European competitiveness, as well as support key energy policy objectives to ensure that Europe has a clean, efficient and reliable energy supply system.
Are you interested in the latest news in the manufacturing industry for electro industry?
SUBSCRIBE TO OUR BLOG AND GET MONTHLY UPDATES
Smart meters technology in European Union
Although the European Union has legislated in the area of energy policy for many years since its formation, the concept of introducing a mandatory and comprehensive EU energy policy was only approved in 2005. Today, there are two directives regarding common rules for the European Union's electricity market (since 2009) and its policy on energy efficiency (since 2012), both regularly updated. The directive on energy efficiency is essential when it comes to introducing smart meters technology.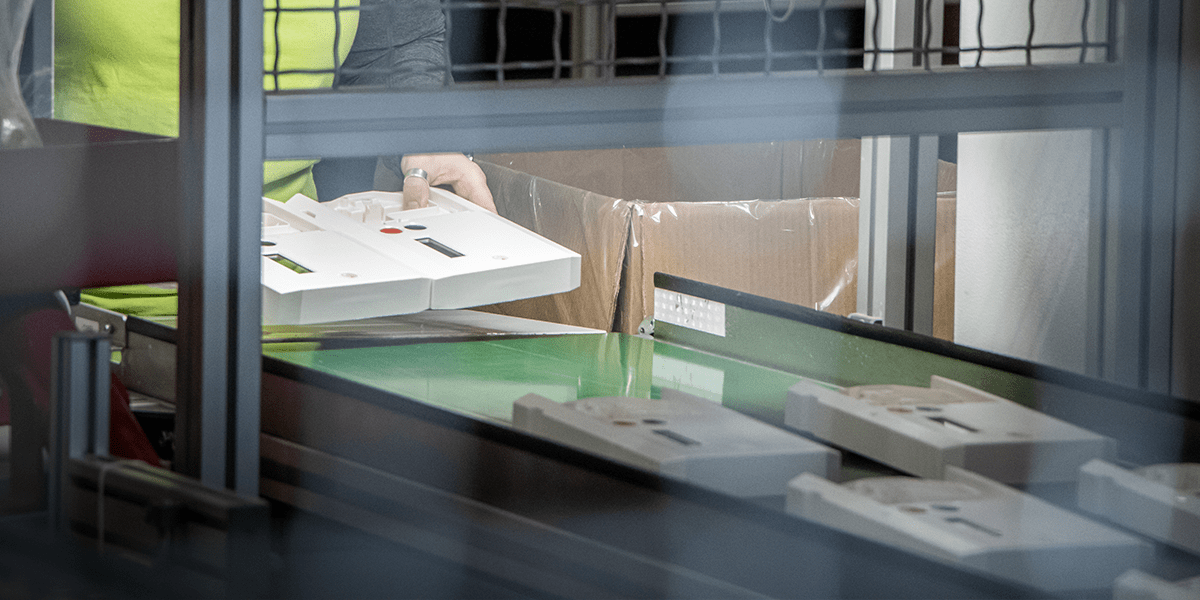 The 2012 energy efficiency directive (2012/27/EU) established a set of binding measures to help the EU reach its 20 % energy efficiency target by 2020. In 2018, as part of the Clean Energy for all Europeans package, the new amendments were agreed to update the policy framework to 2030 and beyond. The key element of the amended directive is a headline energy efficiency target for 2030 of at least 32,5 %. The target, to be achieved collectively across the EU, is set relative to the 2007 modelling projections for 2030.
What do changes mean for energy companies?
The decision to invest in smart meters technology means that an energy company will replace its entire meter fleet within a short period of time. To reduce business and technology risks, energy companies are looking for interoperability in their systems. The EU's Smart Meter Coordination Group, operating under the M/441 mandate, defines interoperability as "the ability of a system to exchange data with other systems of different types and/or from different manufacturers." The Smart Metering Coordination Group combines the forces of European Standardization Organizations (ESOs), CEN, CENELEC and ETSI with industry and utility stakeholders to coordinate the development of European standards.
Achievements and future goals
Initially, in 2012, the planned rollout of close to 200 million smart meters for electricity and 45 million for gas by 2020 was set. A study from the end of 2019 on the deployment of smart meters in the EU found that close to 225 million smart meters for electricity and 51 million for gas will be rolled out in the EU by 2024. Furthermore, it is expected that by 2024, almost 77 % of European consumers will have smart meters for electricity and about 44 % will have one for gas.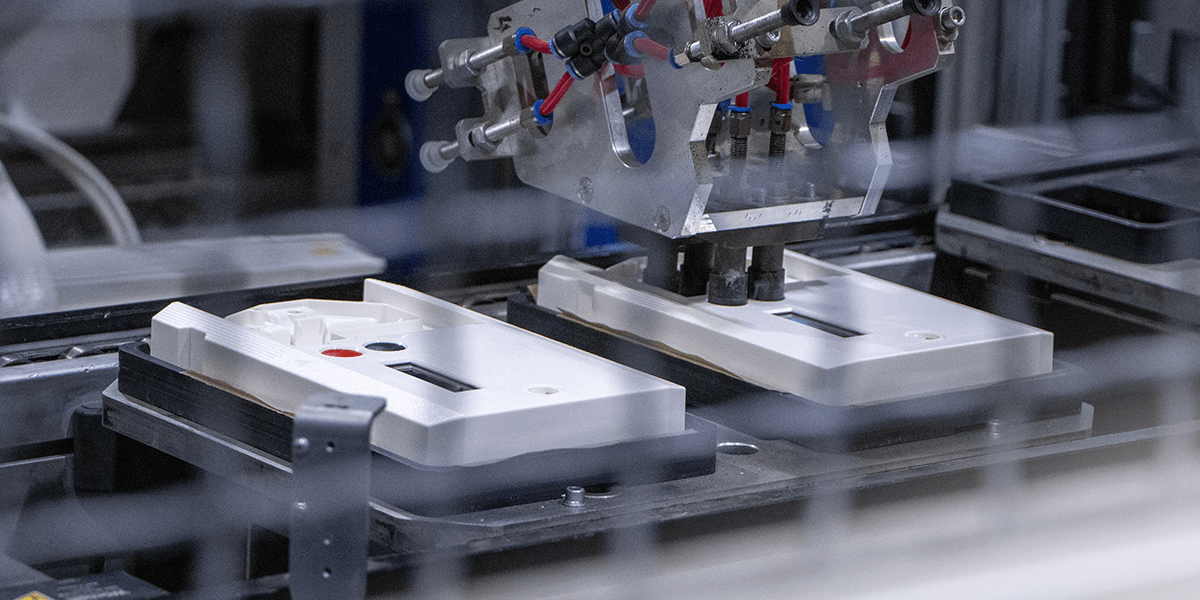 What about the costs and savings?
The installment of smart meters technology represents a potential investment of 47 billion euros since the cost of installing one smart meter in the EU averages between 180 and 200 euros. However, smart meters have proved to save an average amount of 230 euros for gas and 270 euros for electricity per metering point (distributed amongst consumers, suppliers, distribution system operators, etc.) as well as an average energy saving of at least 2 % and as high as 10 % based on data coming from pilot projects.
How does Skaza fit in here?
Participating in such a great Pan-European project which brings new sustainable jobs and is overall beneficial for the environment, is exactly what our values are all about. That is why Skaza is looking for a way to take an active part in rolling out smart meters in the near future.
We are already heavily involved in manufacturing plastic housings for electricity, gas and water meters, but at the same time looking for new challenges to take on. As of this moment, we assemble simple electronic components, but our goals are much higher. We have all the necessary knowledge and experiences to manufacture complete assemblies of smart meters and therefore look for new projects and distributors who share our values and enthusiasm.
Source: https://ec.europa.eu/energy/topics/markets-and-consumers/smart-grids-and-meters_en
Are you interested in the latest news in the manufacturing industry for electro industry?
SUBSCRIBE TO OUR BLOG AND GET MONTHLY UPDATES