Alongside the electro and furniture industries, in recent years, Skaza is also progressively establishing its role as an innovative medical device components manufacturer. Together with our partners, we create pioneering solutions in the challenging field of the medical industry.
There are not many areas where the exigency for precision and details is so important and valued as it is in medicine. We are honored to be able to contribute towards the progression of medical science and the pursuit of patients' wellbeing.
Plastic handle RX35 is one of our most successful medical device components
An excellent example of collaboration between Skaza and our partners in producing beneficial medical device components is constructing a plastic handle RX35. This vital part of the hair removal system with additional aesthetic applications was initially made of metal. However, the manufacturer wanted to optimize its device since the plastic handle is much lighter and therefore much easier to operate than its metal counterpart. Furthermore, plastic handle proved to significantly lower the costs of its production, which lead the manufacturer to contact us in search of a better solution.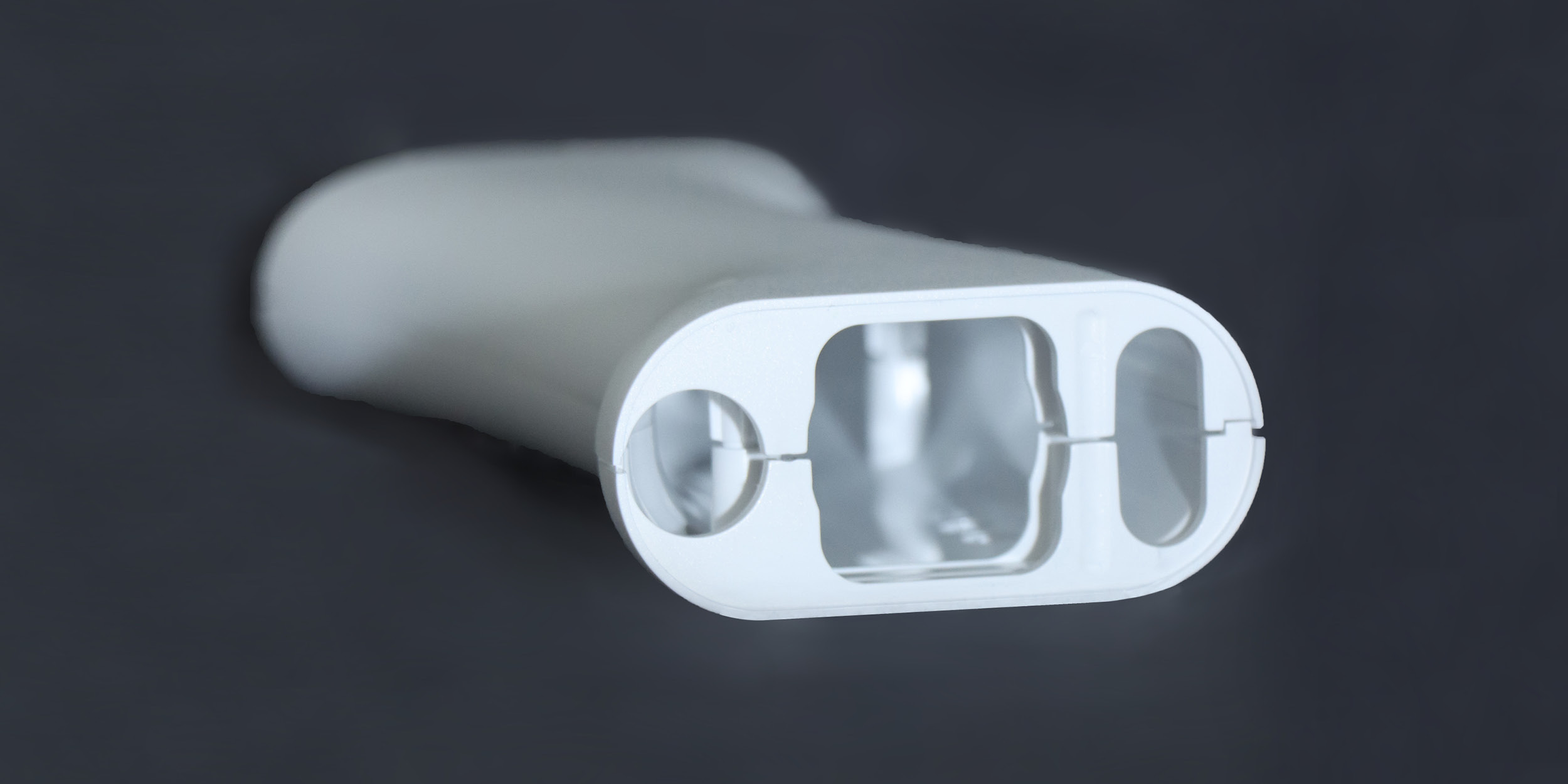 The development process required close collaboration
To fully comprehend our partner's needs and assist them in this project with our strongest asset - precision injection molding - we first needed to establish a functional communication process. A wholesome transfer of information on a regular basis between both parties proved to be a vital part of this productive collaboration.
Skaza's first output was a comprehensibly designed model of the handle, which served as a draft for the toolmaker to develop a concept of the molding instrument. This process was heavily supported by commonly-used methods, such as MoldFlow and FEM analysis. In the next step, the additional ideas and uncertainties on both sides were effectively resolved using 3D print prototypes. Finally, the two successfully completed trial series resulted in the finished product meeting all levels' requirements.
Which material was proposed based on requirements?
As stated above, the main goal of this partnership project was to efficaciously exchange the metal handle on the elaborate hair removal system with a more convenient plastic counterpart. Based on our partner's input that the handle is daily exposed to disinfection with alcohol and the general requirements to use material type PC/ABS in medical device components, alongside our many years of experiences in the field of plastics injection molding, we proposed that Bayblend® FR3010 would be the most optimal solution for this item. A crucial feature of this particular material is its high resistance to different chemical substances, particularly disinfectors. Furthermore, Bayblend® FR3010 proved to be highly unaffected by UV rays, meaning its color will not fade after years of exposure to the sun.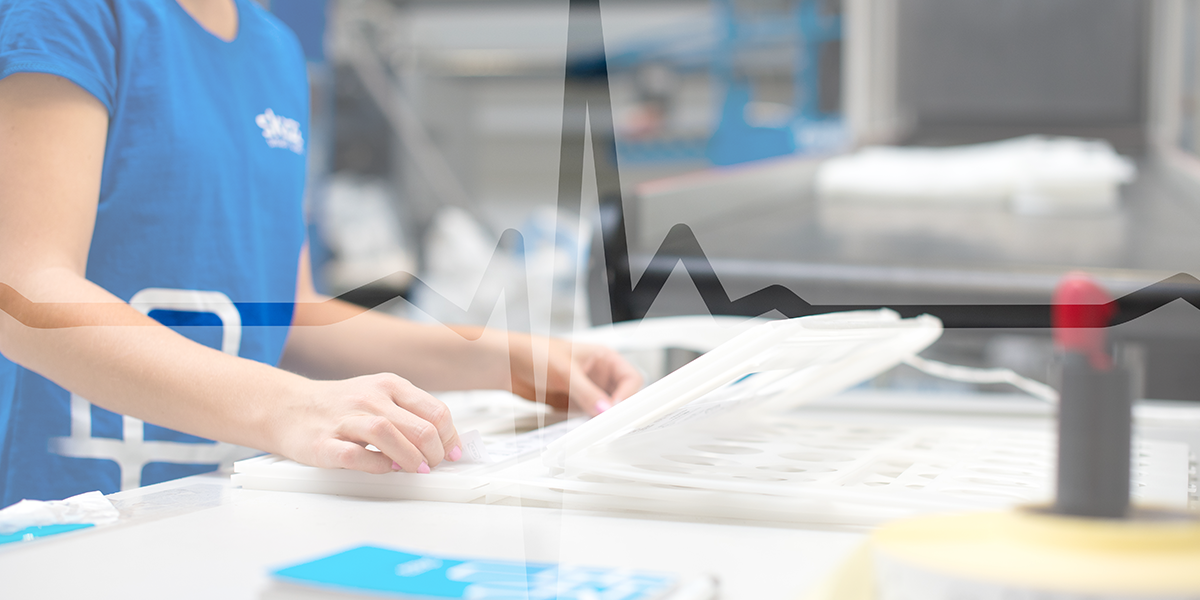 What other requirements and wishes did we have to meet?
In order to successfully meet all our partner's needs, we also had to take into account other essential components of the plastic handle RX35, such as its surface structure and color. To match the original metal handle's appearance, we modified the plastics injection tool, which allows us to project various visual effects on the surface. For this particular item, we used VDI 3400 texture standard and granulation 36, which resulted in a rough surface. As for the color, a specific ratio between the base material and added dye had to be calculated to get the required RAL9003 color shade.
Certifying ISO 13485
This particular item is essential to us. It represents Skaza's pilot project in certifying ISO 13485, an international standard laying down requirements for a comprehensive quality management system in designing and manufacturing medical devices. ISO 13485 requires the certified organization to demonstrate that the quality system is effectively implemented and maintained.
What does this mean for the future of medical device components manufacturing at Skaza? It centrally puts us on a world map of healthcare equipment providers and represents a starting point of another success story. We are eagerly looking forward to meeting new partners who will make our knowledge and long-year-tradition in plastics injection molding useful in addressing their patients' needs.